How to Enroll in Credit Classes
Enrollment has never been easier! Check the Academic Calendar to view the registration dates for the semester you wish to enroll. Even after the semester begins, there are late start classes available.
---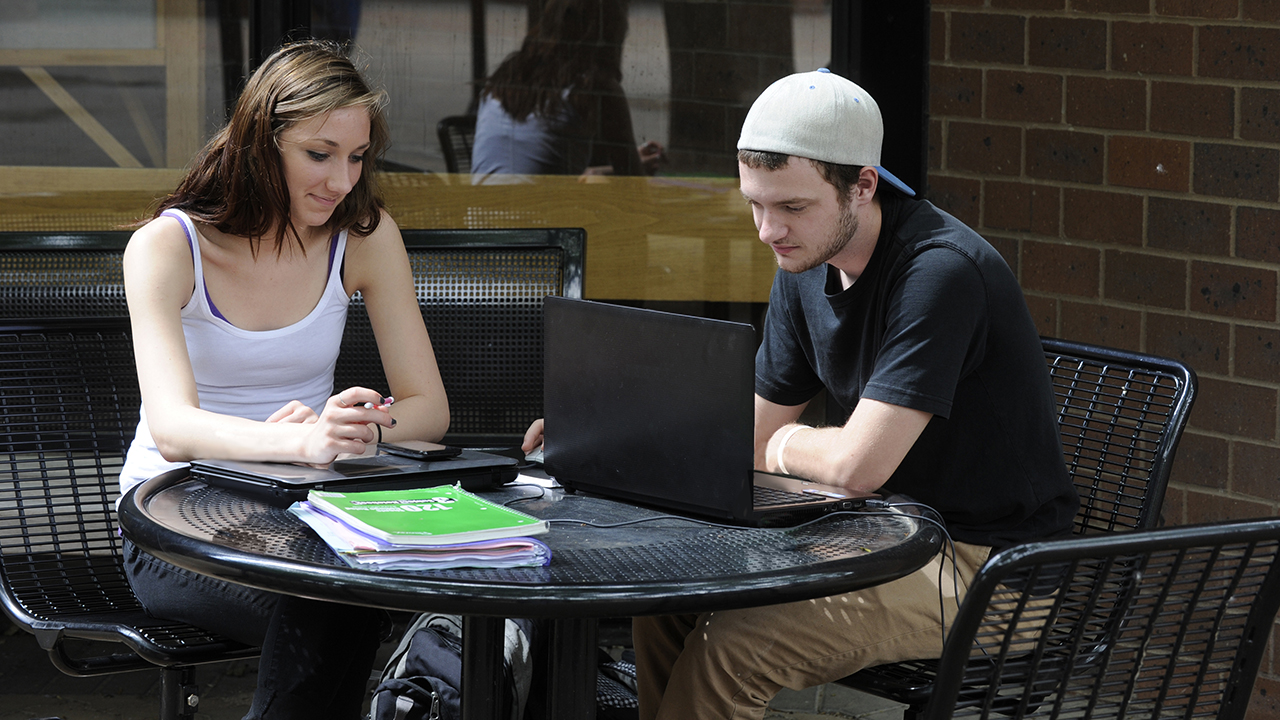 Once you have applied and been accepted to JCCC, it's time to enroll. The sooner, the better. That's because you'll have more opportunities to find the classes you want at the time that best fits your schedule. Check the Academic Calendar to see when registration opens for the semester you wish to enroll.
If you are
receiving financial aid, be aware of how many credit hours you need.
enrolling two to three weeks before courses start, know that there will be limited availability.
considering online classes, take a 15-question assessment to determine whether you're ready for distance learning.
taking a math class, Math Faculty Profiles can help you pick a faculty member whose teaching style matches your learning style.
Creating Your Schedule
To learn how to create your class schedule, attend a new student orientation and visit with a JCCC counselor. A good balance between the number of hours you work and take is crucial. In general, if you work 40 hours per week, take three to six hours of classes per semester. If you work 20 to 25 hours per week, take 12 to 15 hours. Make sure to consider other commitments in your life, such as family responsibilities. Talk to a counselor if you have a question or concern about your situation.
If a class is listed as full, continue to watch the credit class schedule online for openings. There is no waiting list for full classes.
Find Your CRN (Course Reference Number) to Enroll or Add Classes
Before you can enroll you will need to find the CRN (Course Reference Number) for each of the classes in which you want to enroll for the semester. You will use the Credit Class Search instructions below to locate each CRN.
Select "Credit Class Search" from the classes menu at the top of the main page.
Choose the term you wish to view from the drop-down list on the right, such as Credit Fall, Credit Spring etc.
Enter your search criteria and select "Search". Days, times, location, start and end dates, seat availability and instructors for each class section matching your criteria will be displayed. You may also use the advanced search to search by course prefix, time of day, days of the week, location, instructor, etc.
Use the CRN numbers to add your classes on the instructions for adding and dropping classes.
Add a Course Online
Select "MyJCCC" from the login menu at the top of the website.
Enter your username and password and select "Login".
Select the green "Add/Drop Classes" button.
Choose the appropriate term (Credit Summer, Credit Fall, etc.) on the drop-down menu, then select "Submit". Note: You must select a credit term, not Continuing Ed or Staff Development to enroll in credit courses.
After reading the directions, enter the CRN for the credit classes you wish to add.
Select "Submit Changes". Refer to Holds and Errors if you receive the error symbol that prevents you from adding or dropping a course.
To verify your enrollment is correct, select "Student Detail Schedule" at the bottom of the page. Classes enrolled via the Web should say Web enrolled.
Protect your enrollment
Tuition must be paid by the fee payment deadline listed in the academic calendar each semester. If you are enrolling after the fee payment deadline, tuition is due on the day you enroll.
We recommend that you print a copy of your schedule after making changes and retain this record until the semester has ended.
To print your schedule
Log into MyJCCC.
View your "Detail Schedule" in the lower right corner of the MyJCCC tab.
Select "Term" (Credit Fall, Credit Spring, etc.) with the drop-down menu.
Select the printer icon next to the term after your schedule appears.
Select "Print".
Late Registration - See the Academic Calendar for late registration dates. After the late registration dates have passed, you must be enrolled no later than the first day your course begins. JCCC offers many late start classes. Check the Credit Class Search to view late start course options.