By enrolling in four- or eight-week summer session classes, you can get ahead and stay ahead as you work toward your education goals.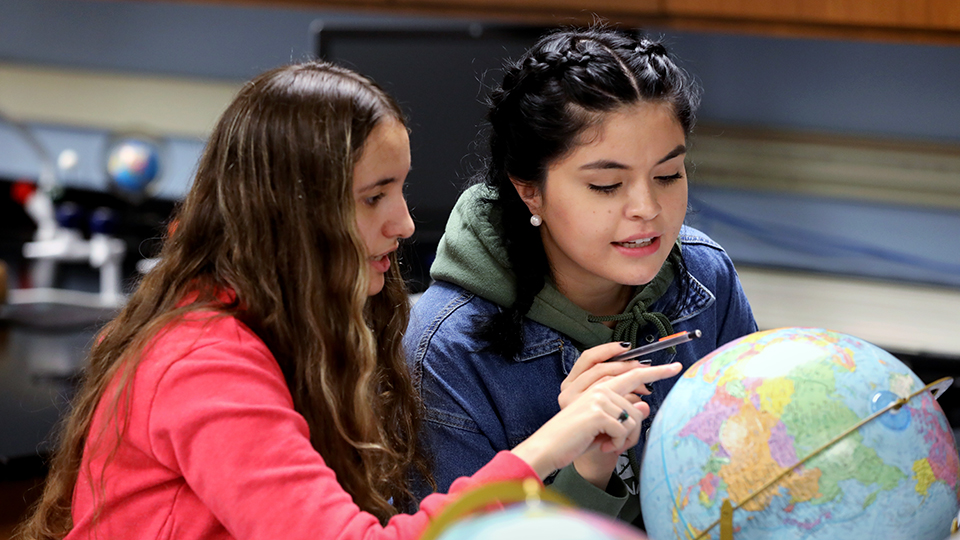 Flexible online and on-campus classes allow you to maximize your time and create a schedule that works for you. Summer classes start in early June, with a second 4-week session beginning in early July.
Planning for the future? Use our transfer services to take your credits with you to your next college or university!
---
Summer Classes That Fit Your Schedule – and Learning Style
Summer session classes are available in a full 8-week format or two 4-week sessions. Having a variety of class start times gives you more options to enroll – without taking up your entire summer.
With online, online-hybrid and face-to-face class options, JCCC offers courses in a variety of learning styles to fit your study preferences. Understand the difference between each option before enrolling in classes to ensure your schedule is set up for success.
---
Summer Session Calendar
See the Academic Calendar webpage and select "Summer."
Keep in mind these key timeframes:
Early March – Summer schedule of classes becomes available on the web.
Early April – Open enrollment for summer begins on the web.
Early June – Summer classes start for 8-week and the first 4-week courses.
Early July – Summer classes start for the second 4-week session.
End of July – Summer session classes end. Final exams are held on the last day of each course unless otherwise specified by the instructor.
---
Take Your College Credits with You
Summer classes are perfect for current JCCC students to get ahead in their certificate or degree curriculum, or for out-of-town students visiting home. 
We have transfer agreements with more than 60 local and regional four-year colleges and universities. This means that you can get a head start on your bachelor's degree at JCCC for a fraction of the cost, and then take those class credits with you to a four-year school.
Ensure You're Meeting Course Prerequisites
Many courses at JCCC are designed to be taken in a specific order and require students to complete a prerequisite course before enrolling. View the JCCC Course Catalog to find out any prerequisite courses required for the class you wish to enroll in.
If you have completed prerequisites at another college, you will need to have your coursework reviewed before enrolling in the next course at JCCC. Review the Prerequisites and Placement webpage for additional information.
Apply Now and Discover Your Full Potential
Applying to JCCC can be done in three quick and easy steps – with no application fee! Even better, if you have applied in the last two years, you can skip that step and go straight to enrolling in summer classes. View tips for finding the right class.