Your tomorrow is waiting at JCCC
Established in 1969, JCCC is dedicated to transforming lives and strengthening communities through learning.
---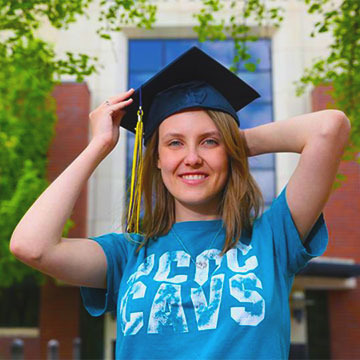 Putting tomorrow within reach
At JCCC, we have upheld our national reputation for educational excellence and student success for 50 years. That's five decades dedicated to smaller class sizes, more resources and a thriving campus culture. Not to mention our competitive tuition rates and extracurricular experiences that transcend the norm.
We offer undergraduate credit courses in nearly 50 one- and two-year career degree and certificate programs. But there's more. With agreements in place with more than 25 regional colleges and universities, we take the guesswork out of transferring. Our students can start or supplement their college experience at JCCC and complete it at another institution without loss of time or credit.
Pursuing tomorrow continues after graduation. Our Continuing Education division offers courses and certificate programs that equip today's workforce for tomorrow's challenges, as well as life and leisure programs that encourage lifelong learning.
All of this and more allows us to create one-of-a-kind educational experiences that put tomorrow within reach.
Jump-start your future
Schedule a visit Become a student Explore Continuing Education offerings
JCCC brings the best in arts and culture to Johnson County. With close to 175 events annually, the Carlsen Center presents one of the largest multidisciplinary performing arts series in the region. And our Nerman Museum of Contemporary Art is a major cultural center and the only museum in Kansas dedicated to contemporary art. In the past 10 years, the Nerman Museum has opened approximately 100 exhibitions and hosted 1 million visitors.
It's no secret that a well-rounded educational experience extends beyond the classroom. At JCCC, students have the opportunity to participate in more than 80 clubs and organizations that satisfy a wide variety of interests. Additionally, we offer seven competitive athletic programs that are highly regarded throughout the region and country. Our students can even take their educational aspirations abroad and participate in one of our many study abroad programs.
JCCC is committed to maintaining an innovative, flexible and functional campus, which is why we have embarked on the largest campus transformation project in our history. To better prepare the next generation's workforce, two new buildings will be constructed: a Career and Technical Education facility and a Fine Arts & Design Studio. Other enhancements include an updated "campus front door," the renovation and expansion of the Arts and Technology and Welding Laboratory buildings, and more.
Explore JCCC
---