Laptop Loaners and Free Tutors
September 19, 2022
JCCC resources help students succeed.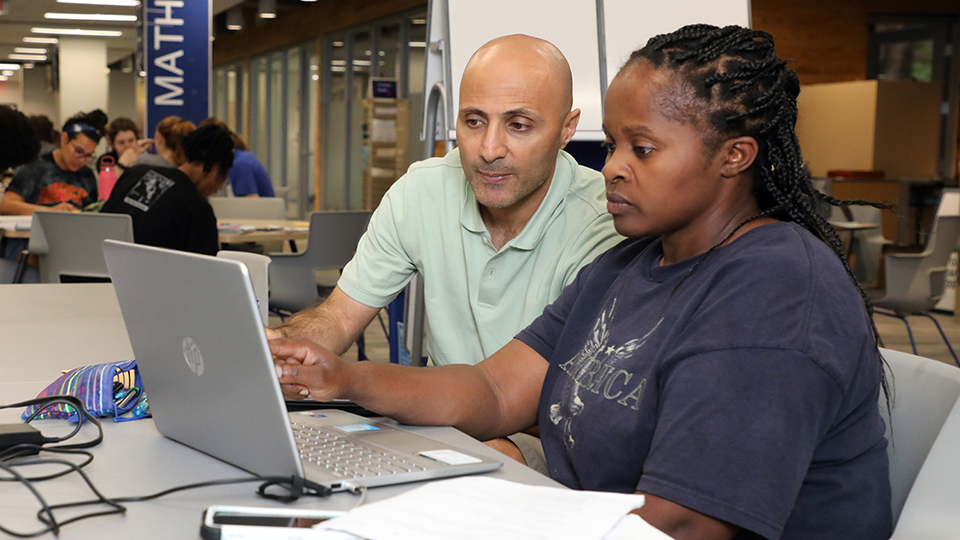 Imagine having all the resources you need to be a successful student. From test preparation to Zoom rooms, you don't have to imagine at JCCC. We offer tons of student resources and assistance to help you along your academic journey.
Borrow a laptop
While on campus, check out a laptop or Chromebook with your student ID at:
Academic Resource Center ASK Desk (Library 1st floor)
Library circulation desk (Library 2nd floor)
CoLab (OCB 100)
Email lendingservices@jccc.edu to reserve a machine.
If you have no other way to obtain technology, you may qualify to borrow a laptop and get a Wi-Fi hotspot for free until you graduate. Fill out an equipment loan request form and care agreement (log in with your JCCC username and password). Equipment is limited and provided on a first-come basis.
Computer challenges? Call JCCC Tech Support
Can't log in? Need help setting up a new program? Solve technology issues by contacting the JCCC Technical Support team. They are ready to help six days a week. Also, check out jccc.edu for answers to some common technology problems.
Tutors can make a difference
JCCC's Academic Resource Center is your one-stop location for free tutoring in math, science, writing and foreign languages. Tutoring is available in various formats, including in-person drop-in, by appointment, online or via Zoom.
Additional accommodations to help you succeed
Study spaces and meeting rooms on campus can be reserved or used informally for group projects, Zoom classes or when you just need a quiet place.
If college is new to you and you don't know where to start, visit the Academic Achievement Center (AAC). A wide array of classes, workshops, videos, downloadable documents and learning specialists will keep your education experiences on track.  
Equitable access to all College services is possible. If you need accommodations due to a disability, visit with an Access Services Advisor to develop your specialized plan or complete an application for accommodation through MyAccess. Commonly used accommodations include alternate format books, assistive technology, notetaking support, testing and interpreting.
We're here to help you succeed. Find the JCCC resource right for you!