Getting Involved on Campus Helps Complete the JCCC Experience
August 25, 2022
At JCCC, we know education isn't limited to lectures and labs. That's why we offer many opportunities for students to get involved!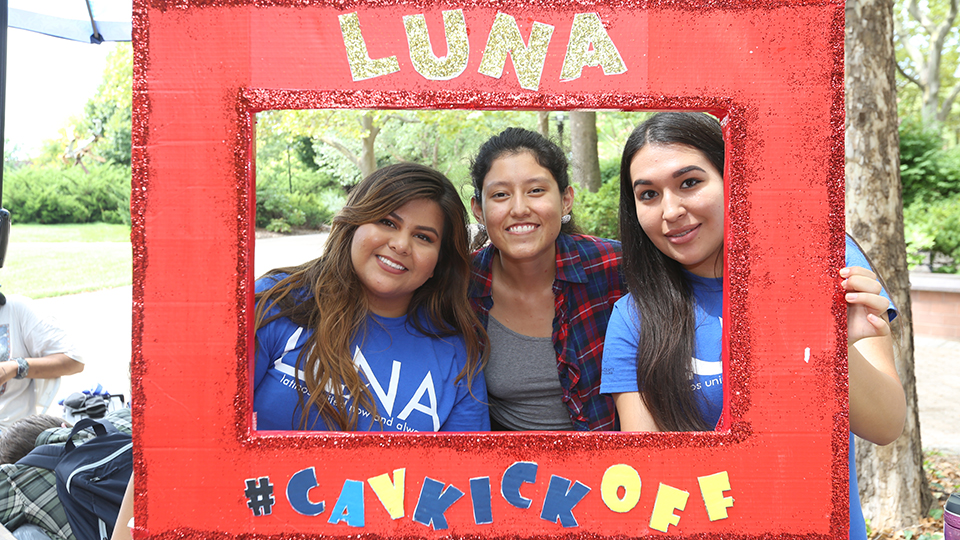 With more than 50 clubs and organizations to choose from at JCCC, there's a group for every hobby and interest. You'll meet new people with similar passions and have fun along the way – it's a win-win!
Join the club (we have tons to pick from!)
Black Student Union (BSU) was established to improve the experience of minority groups through these basic principles – education, community engagement, activism, networking and unity. All are welcome to join! 
Five executive officers and 25 senators at-large make up JCCC's Student Senate. They provide government representation for the student body and allocate funds to student organizations.
Latinos United Now and Always (LUNA) focuses on bringing other cultures together. Discussions include Latin American culture and other immigration topics, but all are welcome! Keep up with their latest events and activities on Instagram.
Model United Nations (UN) is a unique extracurricular activity. This organization encourages student involvement, promotes international awareness and offers valuable educational – and life – experiences.  
The JC Student Veterans of America group supports and empowers those connected to military services. This club is not only for JCCC military veterans and dependents, but all military supporters.
JCCC has vibrant student life opportunities
Find your fun throughout campus! Meet up with friends or make new ones in the Student Lounge, located in COM 322. Here you will find TVs with the latest video game systems, Ping-Pong and foosball tables, board games and more. Parties, game tournaments and contests are also held in the Student Lounge.
JCCC Student Activities hosts a variety of exciting events all semester long. From student wellness to Cav Kickoff and Friday Hangouts, you'll never be bored in between classes.
Make the most of college by getting involved
Contact the Center for Student Involvement for help finding your niche and ways to get involved on campus. You can even submit a recommendation for a new club or organization to be created!
From Quiz Bowl to Ultimate Frisbee, JCCC's student clubs and organizations offer something for every interest. Check out Get Involved @ JCCC to stay up to date on all Student Life happenings.