Wylie Hospitality and Culinary Academy (WHCA)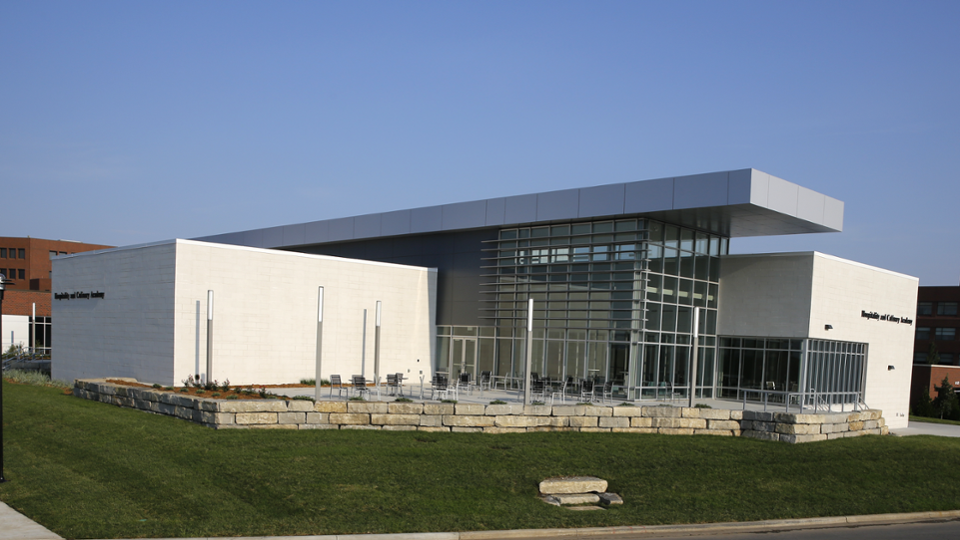 The WHCA houses JCCC's Hospitality Management program, with five culinary labs, an innovation kitchen and a demonstration kitchen in a culinary theater, as well as a dining room, a patio and offices.
WHCA Floor Plan
(gray shading indicates storm security areas)
(red arrows indicate exits)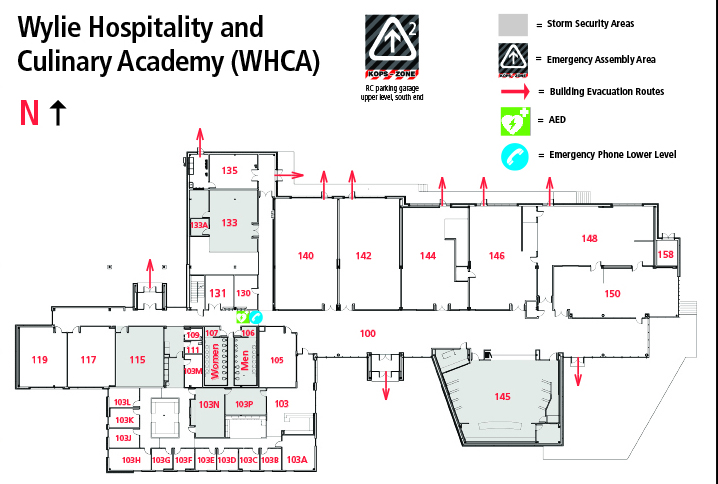 WHCA Emergency Response Plan (PDF) detailed emergency instructions with storm security locations.
During a weather emergency individuals should seek shelter in the interior most portion of the building away from exterior windows and doors.
WHCA Storm Security Areas
103N
103P
106, 107 (restrooms)
115
133
145
See the Emergency Response Plan for instructions.
Evacuation
Fire-Smoke-Explosion
Campus Violence
Illness-Injury-Accident
Weather Warnings
Facility Information
Phone
(913) 469-8500
Address
12345 College Blvd.
Overland Park, KS 66210 View Map