JCCC's Campus Transformation project is underway. Some parking lot and road closures will affect your visits to our campus.
Parking areas and emergency phones — July-September, 2019
Parking areas are indicated by the letter P
Emergency phones are indicated by light blue circles
Open a full-size PDF of the Summer 2019 parking map
Accessible entrances
This full-size parking map PDF marks the location of building elevetors and accessible parking areas.
Parking garages
JCCC parking garages are located near the Carlsen Center (CC), the Classroom Laboratory Building (CLB) and the Regnier Center (RC).
Galileo's Garden Parking Garage
The multi-level parking structure connects to the second floor of the CLB.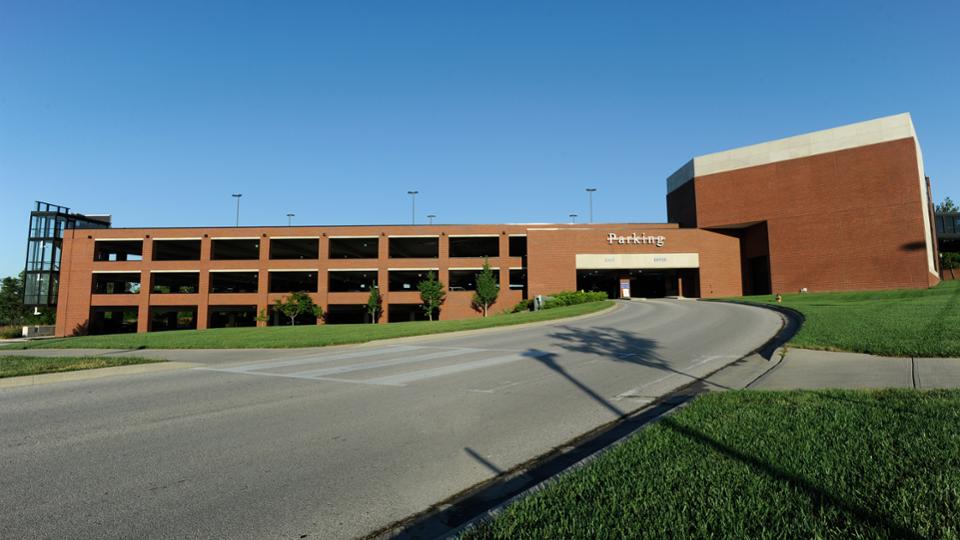 Regnier Center Parking Garage
The Regnier Center parking garage connects to the lower level of the RC.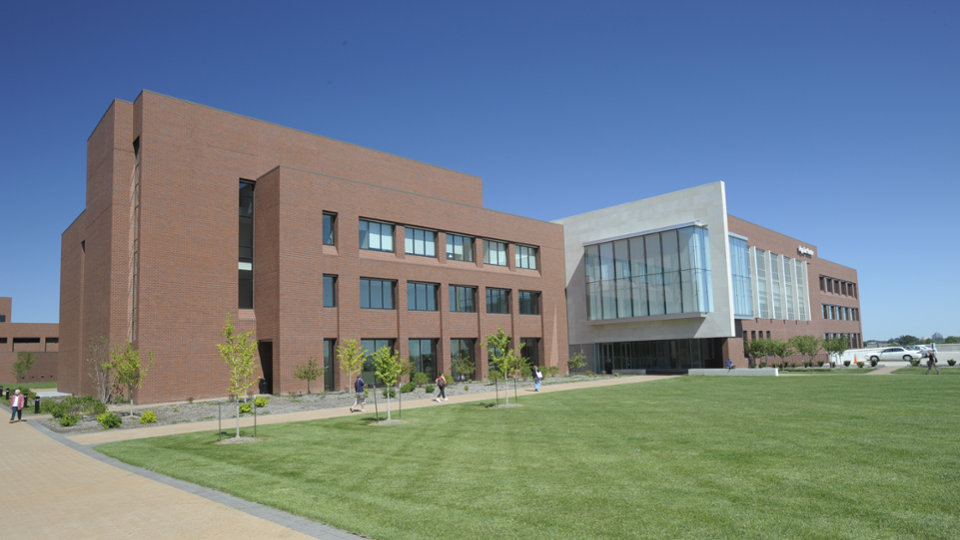 Carlsen Center Parking Garages
Lower level parking is available east and west of the Carlsen Center. Above ground parking is available west of the Carlsen Center.