JCCC has more than 5,200 parking spaces in lots that surround the buildings on campus.
Parking Closures through Feb. 28, 2021
In order to reduce the amount of plowing, the following lots will be closed:
Clock East and West
Library East
Galileo Garage Level 4
Train lots Middle and West (motorcycle training courses)
Nerman Museum Circle Drive.
Parking areas and emergency phones
Parking areas are white and indicated by the letter P
Emergency phones are indicated by blue circles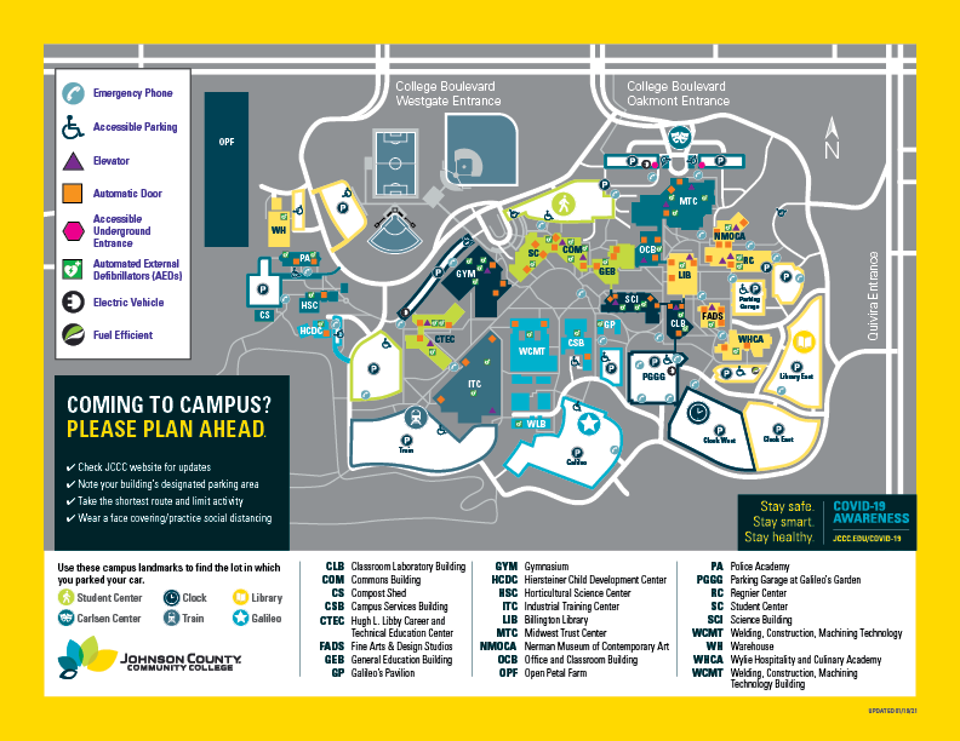 Accessible entrances
The full-size PDF parking map offers additional information on the location of elevators, automatic doors and underground accessible entrances.
Open a full-size PDF of this map
Parking garages
JCCC parking garages are located near the Midwest Trust Center (Formerly Carlsen Center; CC on map), the Classroom Laboratory Building (CLB) and the Regnier Center (RC).
Galileo's Garden Parking Garage

The multi-level parking structure connects to the second floor of the CLB.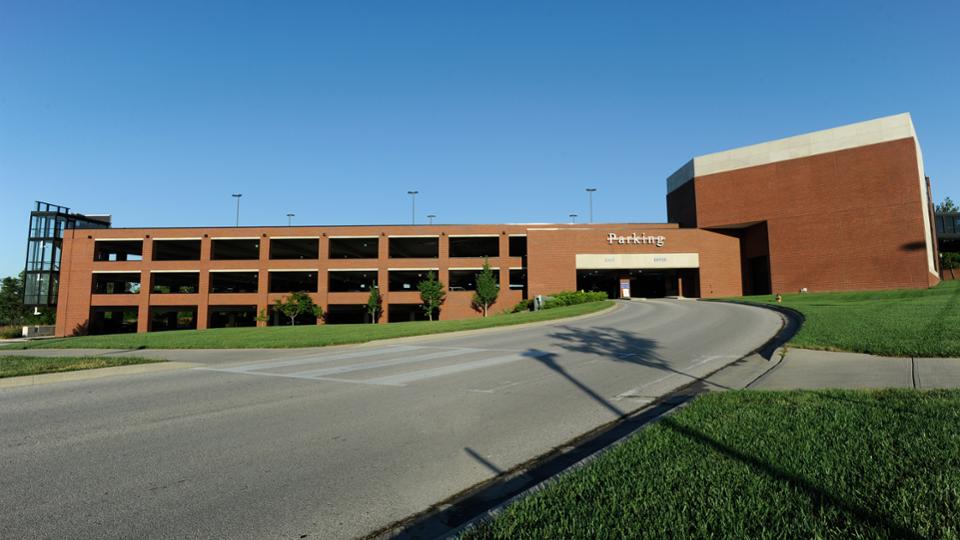 Regnier Center Parking Garage

The Regnier Center parking garage connects to the lower level of the RC.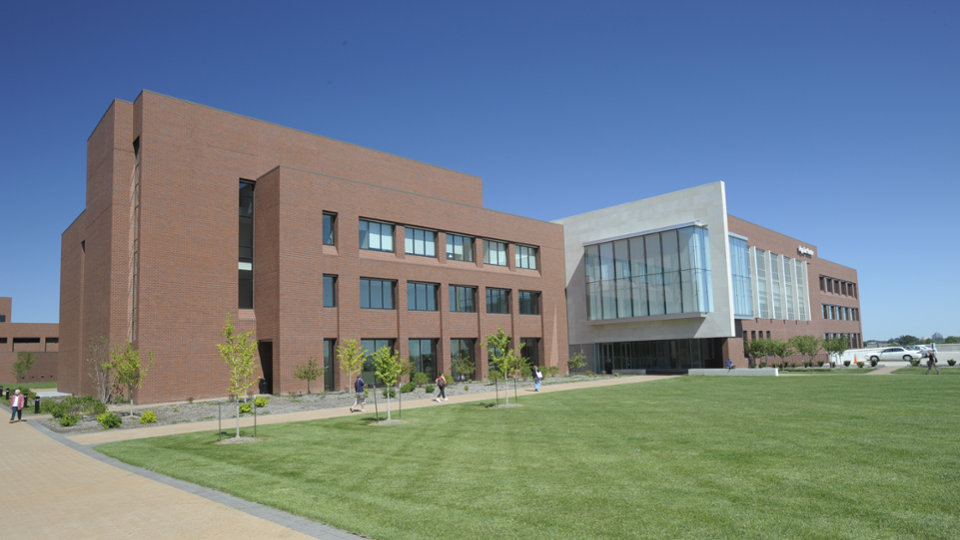 Midwest Trust Center Parking Garages

Parking garages are located to the east and west of the Midwest Trust Center.