International & Immigrant Students (IISS)
JCCC enrolls over 1,300 immigrant and non-immigrant students each semester. These students bring rich diversity to our College and a global perspective to our classrooms by facilitating the understanding of foreign cultures.
Due to the COVID-19 pandemic, F-1 enrollment requirements and regulations are subject to change. The information on the website reflects ratios and requirements prior to COVID-19. It is imperative that current students check their JCCC student email for the most up-to-date information to ensure they are in compliance with F-1 regulations.
We welcome students to reach out to the IISS to verify enrollment changes and ratios: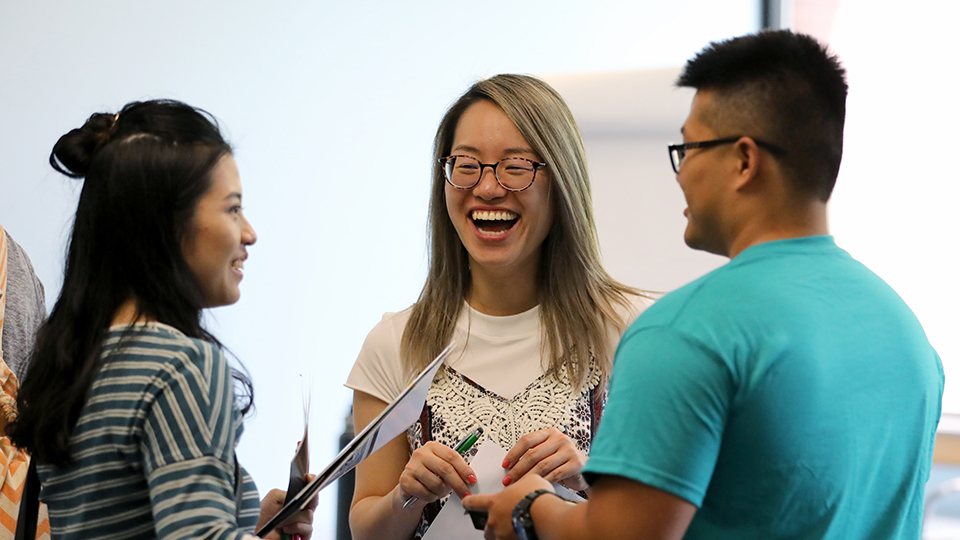 International and Immigrant Student Services (IISS) serves JCCC students from around the globe with admission assistance and federal regulation advisement. IISS enriches the JCCC community through world cultures, education, support and programming.
Mission:
The International and Immigrant Student Services (IISS) department, located in COM 306, works to advance the understanding of international issues by enabling the JCCC community to benefit from the richness that international and immigrant students bring to campus. IISS serves over 1,300 students from 112 countries with admission assistance, federal regulations advisement, housing assistance, acculturation support, and guidance for accessing medical and community services.
Current Students
Admission Information
F-1 Visa Students
International and Immigrant Students
IISS Office
Need More Information?
Phone: 913-469-7680
Fax: 913-469-7681
Location: COM 306
Email:iiss@jccc.edu
Contact Us
Contact us via Zoom
Join us from 10 a.m. to 2 p.m. Central time, Monday through Friday, in our Zoom room. The password is 7680. This room is designed to answer quick questions related to International and Immigrant Student Services.