Each quarter the KOPS Advisory Committee gathers important safety facts to share with the JCCC community.
Keep Warm, Cozy and Safe This Winter!
Keeping Our People Safe Is Always a Top Priority
Maintaining a safe environment for our students, faculty, staff and visitors requires forethought and preparation.
Our Police Department, Emergency Management Director and KOPS Advisory Committee all dedicate numerous hours over the course of the year to investigating, researching and evaluating many different avenues for keeping our campus and satellite locations as safe and secure as possible.
---
JCCC and COVID-19
Here at JCCC, we are getting ready for Winter Break and a round of online classes for our Winter Session.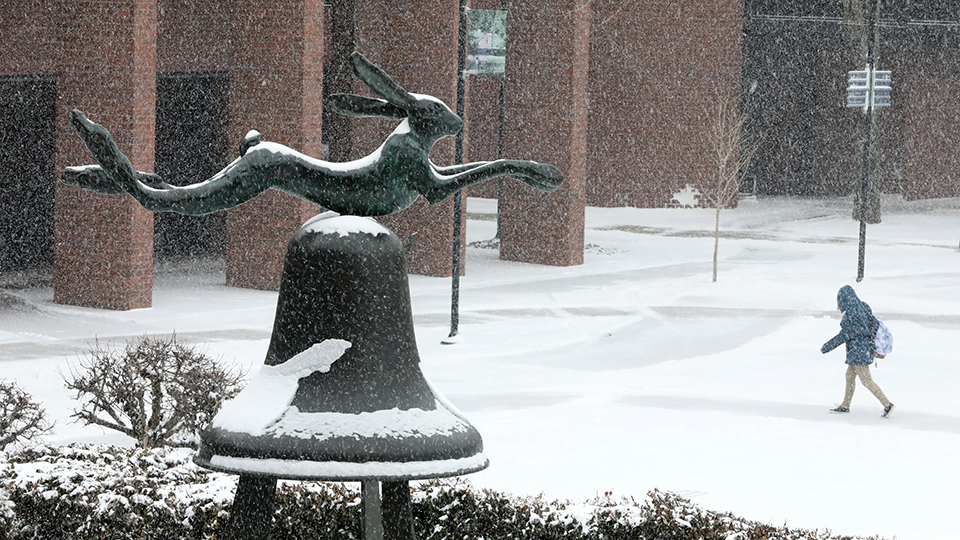 Most of our services, credit classes, continuing education courses and events remain online, with a small selection of in-person classes and services where needed.
Our helpful signage, face covering and social distancing guidelines, daily wellness self-checks, plexiglass dividers, hand sanitizer/temperature-scanning stations and other prevention measures remain in place to maintain health and safety for those who need to be on campus.
Visit the JCCC COVID-19 page for the latest updates. Campus will be closed Dec. 24, 2020- Jan. 1,2021 for Winter Break, so if you need to do something on campus, plan accordingly!
---
Flu Season Has Arrived — Important Facts and Tips for Preventing Influenza 
Although COVID-19 and influenza are different pathogens, they are both transmitted through respiratory droplets and have similar first symptoms. It is important to know that COVID-19 is more contagious than the flu and has a higher fatality rate.
Key differences between Influenza and COVID-19:
Influenza
Most infectious AFTER symptoms
Higher risk for children
Symptoms peak 2-7 days after infection
Vaccine available
COVID-19
Most infectious BEFORE symptoms
Uncommon/milder risks among children
Symptoms peak 2-3 weeks after infection
Vaccine is available to high-risk people and will be generally available in time
Stay safe! Because both are spread through droplets, wearing face coverings, social distancing and restricting visits outside your home will be equally, if not more important, in the upcoming months. A helpful and preventive measure is to get a flu shot, if you haven't done so yet!  
Source: Influenza in the COVID-19 Era
Winter Weather Safety Tips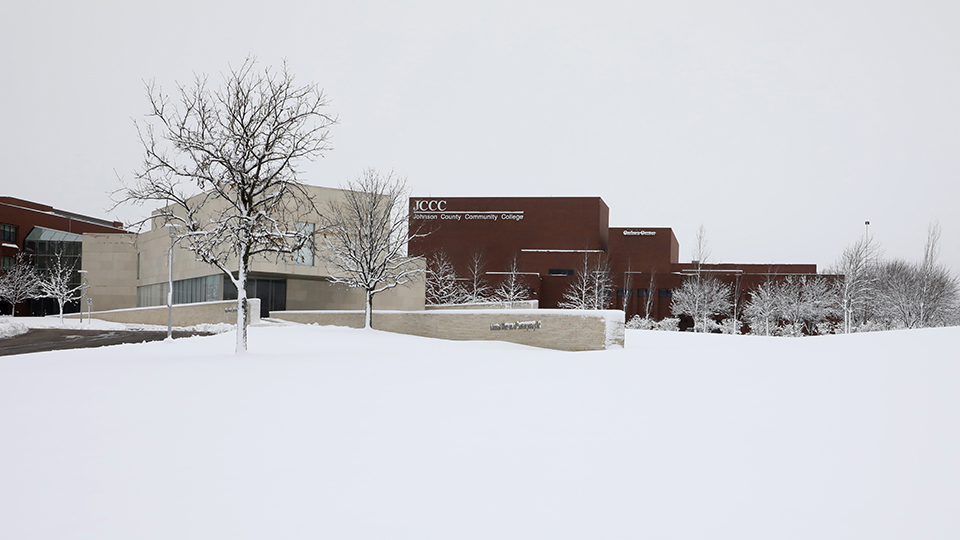 With winter comes the cold, as well as snow, sleet and freezing rain... Stay safe this season!
At Home:

Have a carbon monoxide alarm in place, especially if you're using alternative heating devices
Use safe heating devices

Need to venture outside?

Dress warmly
Listen to local officials
Learn how to recognize symptoms of frostbite
Stay off the road during and after a winter storm
Have a plan for what to do before, during and after a winter storm
Have emergency supplies in place at home, at work and in the car
More safety information can be found on Weather.Gov and Ready.Gov
Take Care of Your Mental Health
Colder weather and the holiday season are a hard time for many of us. With the ongoing pandemic, it will also be a different celebration for many families.
Help For Students
Students can access mental health support through the JCCC Counselors. Students who need other types of support for issues like food insecurity, assistance with housing, or fulfilling other needs can find help through the Student Basic Needs Center.
Help For Employees
JCCC makes sure that its employees have access to the mental health resources they need through our Employee Assistance Program partner, New Directions. New Directions also provides a variety of publicly available resources to help anyone adapt to these trying times. Check out their Holiday Mental Health Toolkit for tips and resources!