Each quarter the KOPS Advisory Committee gathers important safety facts to share with the JCCC community.
Stay warm, safe and healthy this winter!
Keeping Our People Safe Is Always a Top Priority
Maintaining a safe environment for our students, faculty, staff and visitors requires forethought and preparation. Our Police Department, Emergency Management Director and KOPS Advisory Committee all dedicate numerous hours over the course of the year to investigating, researching and evaluating many different avenues for keeping our campus and satellite locations as safe and secure as possible.
---
Prepare for winter storms, colder temperatures
Although winter comes as no surprise, many of us may not be ready for its arrival. If you are prepared for the hazards of winter, you are more likely to stay safe and healthy when temperatures start to fall.
Staying inside is no guarantee of safety. Take these steps to keep your home safe and warm during the winter months.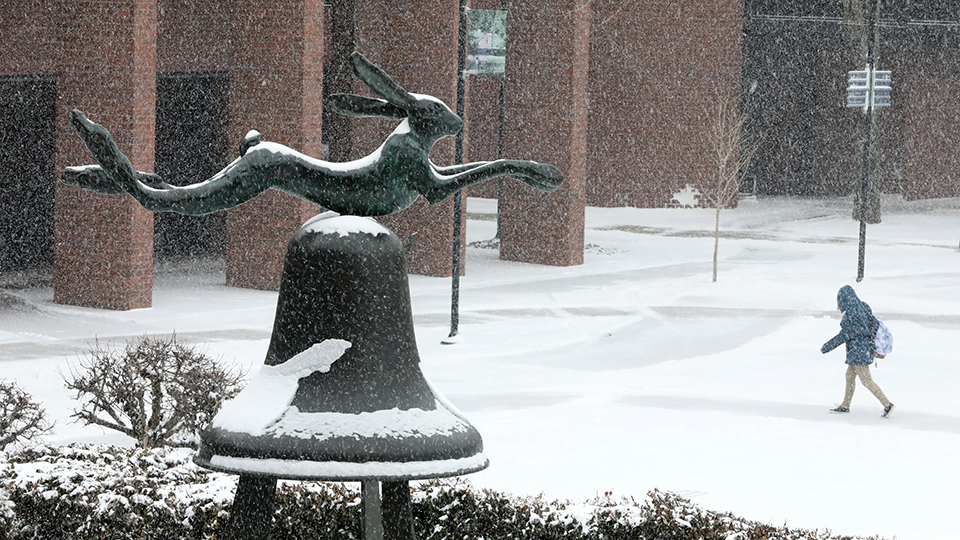 Winterize your home.

Install weather stripping, insulation, and storm windows.
Insulate water lines that run along exterior walls.
Clean out gutters and repair roof leaks.

Check your heating systems.

Have your heating system serviced professionally to make sure that it is clean, working properly, and ventilated to the outside.
Inspect and clean fireplaces and chimneys.
Have a safe alternate heating source and alternate fuels available.

If you do not have a working smoke detector, install one. Test batteries monthly and replace them twice a year.
Prevent carbon monoxide (CO) poisoning emergencies.

Install a CO detector to alert you of the presence of the deadly, odorless, colorless gas. Check or change the battery when you change your clocks in the fall and spring.
Learn the symptoms of CO poisoning: headache, dizziness, weakness, upset stomach, vomiting, chest pain, and confusion.
Source: National Center for Environmental Health
---
Winter Driving Tips
Winter driving can be dangerous, especially for rusty drivers at the beginning of the season. After a long spring and summer, it is easy to forget how to drive on winter's slick roads and in low visibility. Common sense says to monitor the weather, travel only when necessary, keep your speed down and drive defensively. The Kansas Highway Patrol offers these suggestions for your safe winter travel.
Prepare Your Vehicle
Extreme temperatures can be hard on vehicles. Check the fluids, ensuring the radiator is winterized, the gas tank is over half-full, and there is plenty of windshield washing fluid. Check belts, hoses and brake systems for excessive wear. Have the exhaust system checked – small leaks can allow carbon monoxide to enter the passenger compartment. Check tire treads for adequate traction and replace windshield wiper blades if they are ineffective.
Survival Kit
Create a survival kit that includes the following:
First aid kit
Extra blankets or clothing
Flashlights
Ice scraper and shovel
Jumper cables
Matches and candles or flares
Nonperishable food
Sand or kitty litter for traction
Tow rope or chain
Source: Kansas Highway Patrol
---
More Winter Weather Safety Tips
Additional safety information can be found on weather.gov and ready.gov
Take Care of your Mental Health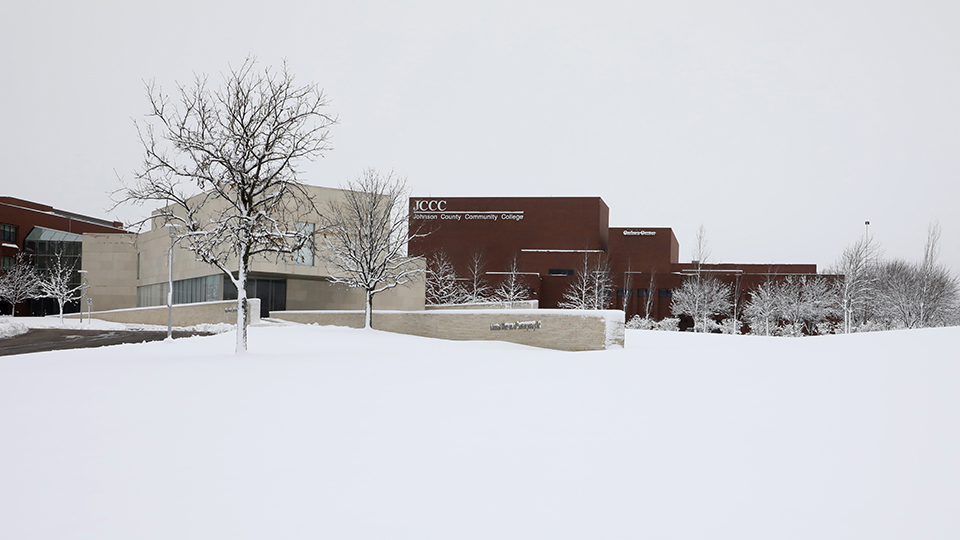 Help For Students
Students can access mental health support through the JCCC Counselors. Students who need other types of support for issues like food insecurity, assistance with housing, or fulfilling other needs can find help through the Student Basic Needs Center.
Help For Employees
JCCC makes sure that its employees have access to the mental health resources they need through our Employee Assistance Program partner, New Directions. New Directions also provides a variety of publicly available resources to help anyone adapt to these trying times. Check out their Holiday Mental Health Toolkit for tips and resources!