Assessment, Evaluation & Institutional Outcomes
Assessment at JCCC encompasses the systematic measurement of student learning outcomes as well as curriculum assessment and program review processes.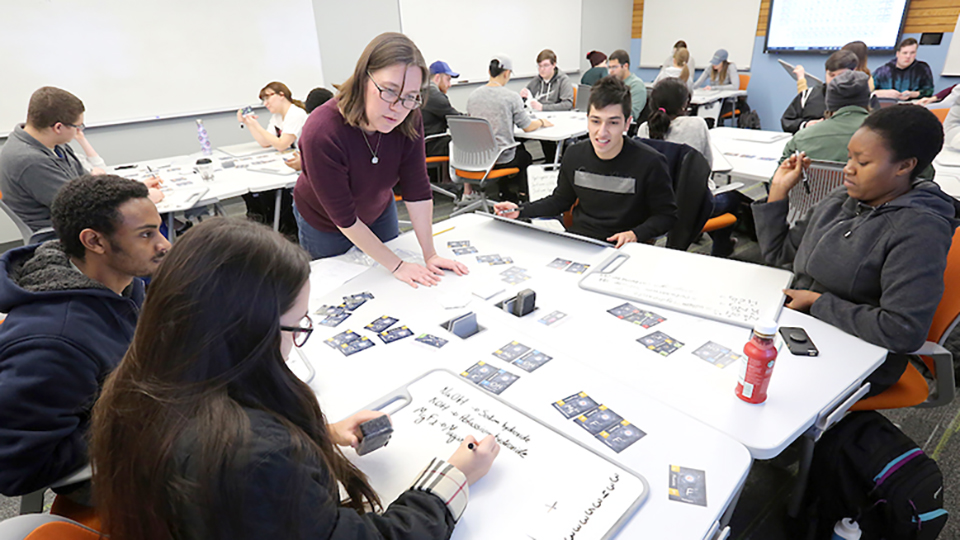 Supporting College Assessment Efforts
The Office of Assessment, Evaluation and Institutional Outcomes directly serves JCCC by providing support for college, department, and program-level assessment efforts. We also conduct workshops for faculty on assessment topics and offers mini-grants to faculty for assessment activities within departments.
The faculty of JCCC have established curriculum-wide student learning outcomes for all students. These outcomes are the heart of a continuous cycle of inquiry, assessment and improvement.
Regular assessment of student achievement of these outcomes is used to develop improvement strategies and demonstrate our accountability for our students learning. Assessment produces data that faculty can use to make evidence-based decisions related to curriculum, instruction and resources. The assessment process will not be used to evaluate faculty.
Goals
The goal of the Office of Assessment, Evaluation and Institutional Outcomes is to assist where asked, to facilitate sharing of successful strategies, to offer suggestions and samples, to provide leadership and oversight, to support evidence-based initiatives, and to glean relevant data from assessment results to meet our internal and external accountability expectations. This focus has resulted in improvements in student learning and engaged faculty throughout our campus in the assessment process. The Office of Assessment, Evaluation and Institutional Outcomes at JCCC continues to improve, evolve and flourish with an engaged faculty.
The assessment process strives to:
Document and improve student learning.
Expand faculty involvement and control in assessment.
Align assessment objectives with existing curriculum. 
Encourage, support and recognize innovation in faculty-driven assessment.
Analyze and support numerous approaches to meaningful assessment.
Provide institutional resources and structure to support localized assessment at the department or division level.
Faculty Resources
JCCC employees may access resources on the Institutional Effectiveness — Office of Assessment, Evaluation & Institutional Outcomes InfoHub page.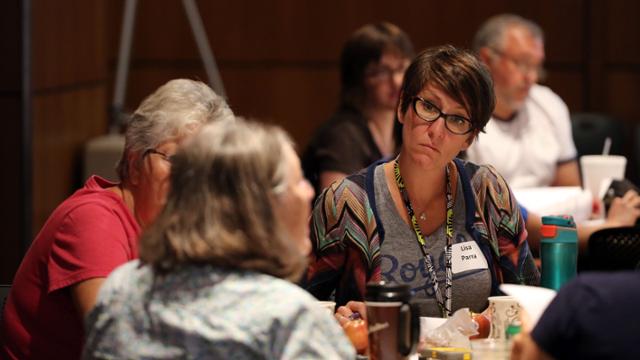 See program review information including completed reviews for 2015-16.