In 2019, the JCCC Foundation established the Pay It Forward Student Veteran Scholarship to provide financial assistance to help veterans reach their academic goals. It's a generous and practical way to say "thank you" to those who have selflessly fought for our freedoms.
The scholarship allows donors to honor a living or deceased family member or loved one's military service to our country. Learn more about how you can honor a military family member or loved one while also lending a helping hand to our veteran students at JCCC.
Meet our impressive student-veteran recipients and learn about the veterans being honored through these scholarships.
Pay It Forward Scholarships - Fall 2023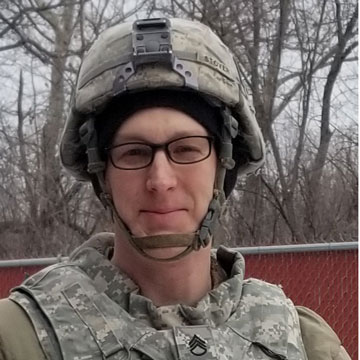 "It is an honor to be a recipient of the Pay It Forward Veterans Scholarship. I spent 16 years in the Army, and left in April 2021. I have been interested in the horticulture field since I was teenager, and am currently studying Horticulture Sciences at JCCC. This scholarship will not only help me, but will also help my 16-year-old daughter fulfill her dream in helping people achieve theirs as well. Thank you does not express our gratitude for your generosity."
---
Honored Veteran: George Kingsmill (Private First Class, Army)
Donor: Captain Chuck Marcus and Nancy Marcus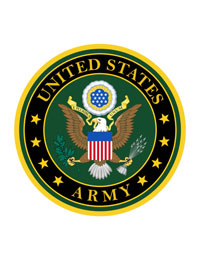 In 1944, George Kingsmill enlisted in the US Army and was sent to Camp Wheeler in Macon, Georgia. He was  assigned to the Army's 78th Infantry Division, 309th Regiment. The 78th Division was sent first to England in 1944, then to France, and on to Germany in late 1944. From January to March of 1945, the Regiments of the 78th fought their way further into Germany. George crossed the Rhine River in March on an Army platoon bridge (next to the bridge at Remagen that had been destroyed a few days earlier). His Regiment was in Germany on VE–Day. After the surrender, his Regiment was stationed in Berlin. He was sent back to the US in 1946 and released. He is Captain Marcus' uncle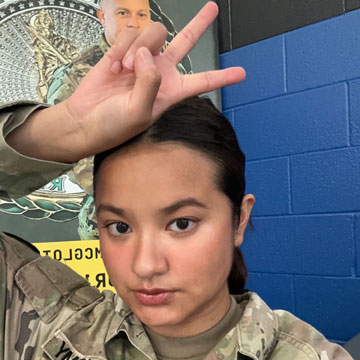 "I studied Fine Arts at KU, then decided to join the Army National Guard in 2020. After a gap year and a half for military training, I went back to school to finish my Fine Arts degree and double major in Graphic Design here at JCCC. These past two semesters have been hectic without a laptop, especially as a graphic designer. Your generous donation will help me continue my studies and for that I want to thank you!"
---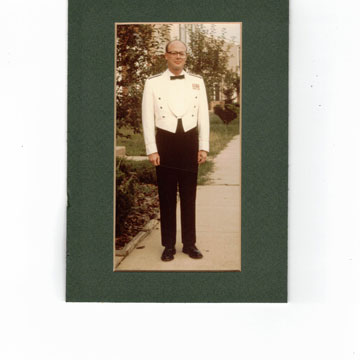 Honored Veteran: John K. Dixon, Jr (Lt. Col., USAF retired)
Donor: Evelyn Dixon
John Dixon was commissioned after completing ROTC and graduating from Auburn University. During his 20-year career, he was an Air Force public information professional, handling problems and ensuring people were informed. In his first tour of duty, he worked with communities and addressed their safety concerns about missiles in their area. During the Vietnam War, he established a radio station to keep people at the Air Force base in Guam informed and entertained. He communicated as needed with the Navy and local government officials.  
During two tours at the Pentagon, he worked with the Secretary of Defense, Secretary of the Air Force, other high-level information executives and congressional liaisons. He worked on important topics such as the energy crisis, National Guard recruiting, current Air Force activities and Air Force future plans. His last tour was at Tactical Air Command where his office provided answers to questions about the Air Force and Tactical Air Command (TAC). His individual responsibility was to evaluate the public affairs functions at every TAC Air Force base.  During his career, John was recognized for his outstanding performance in assignments of demanding scope.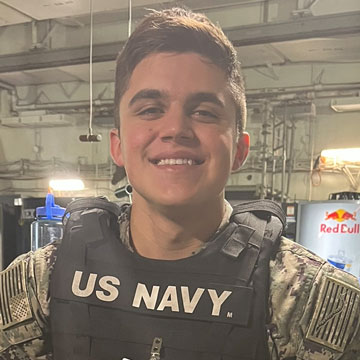 "I am a US Navy veteran and work as a Veteran Student Ambassador here at JCCC. I enjoy helping other veterans and interacting with like-minded people on a daily basis. Your generosity and support will help me spend more time studying and less time worrying about money. I cannot thank you enough."




---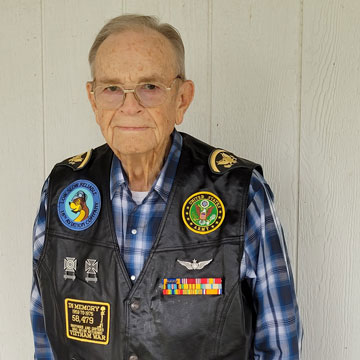 Honored Veterans: Norman Holle (Specialist E-5, US Army)
Donor: Gary Swanson
Norman (Norm) Holle of Gardner, Kansas, served in the US Army in Vietnam. He was a crew chief on a plane that flew daily missions to deliver troops and supplies to the battlefield and collect wounded soldiers for transport to hospitals. He had 1,200 hours flying and earned five Air Medals. He served from 1962-1968.
After returning home, Norm suffered from post-traumatic stress disorder (PTSD). Working with the US Department of Veterans Affairs (VA), he became eligible for veterans' compensation—a comprehensive process to gain eligibility for a monthly stipend. He then began teaching fellow Vietnam veterans with PTSD about the process. Beginning in 2001, Norm has held weekly classes in Johnson County, teaching fellow vets with PTSD about the path to compensation eligibility. More than 1,000 vets have earned 100% disability for becoming eligible for PTSD compensation as a result. Norm is still teaching his weekly class in the community.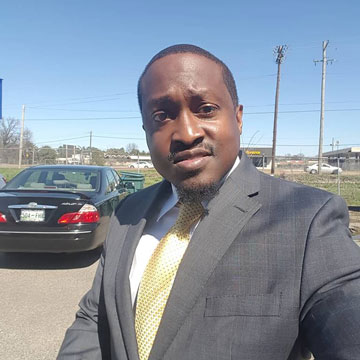 "I'm a sophomore finishing my Liberal Arts degree, and plan to pursue a degree at KU in the physical education plus program. I work full time managing Patrick Mahomes' Whataburger Galleria location, and help organizations in the Kansas City area through my fraternal organization. I love mentoring youth and refining them to be the diamonds they are for their communities. After graduation, I plan to be a high school teacher and football coach. I am truly grateful for the scholarship support."
---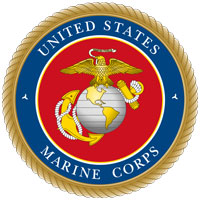 Honored Veteran: Richard J. Randolph II (Marine Corps)
Donor: Jan Cummings
During World War II, Richard joined the US Marine Corps at age 17. He was assigned to patrol Nagasaki, Japan two weeks after the atomic bombing. After four years during which he was in US occupation forces in China, he returned home to begin college and court his future wife, Nedra Daniels. He graduated from the University of Kansas in 1948 with an Industrial Marketing degree.
The Marines recalled him to active duty to serve as an artillery forward observer in the Korean War. He survived the Battle of the Chosin Reservoir and earned the Bronze Star with Valor for heroic action while serving with the Marine infantry. After moving with occupation forces to patrol Japan, Richard returned to the US to marry Nedra in 1953. In 1965, he earned a Master's in Personnel Administration from George Washington University. He served in Washington, D.C., as part of the Inspector General's team.
Richard saw combat a third time during the Vietnam War. He medically retired after 26 years of service and brought his family home to Kansas City where he became the business manager at KU Medical Center. He became a founding professor at JCCC, where he taught business for 26 years. He also helped establish the teachers union before retiring at age 72.  
His retirement years were spent with Nedra in Lake Quivira, being the best grandpa to their 12 grandchildren and five great grandchildren, and tinkering on his beloved MG cars. Richard continued to dedicate time to Boy Scouts and was humbled when he was awarded the Silver Beaver for his lifetime of service.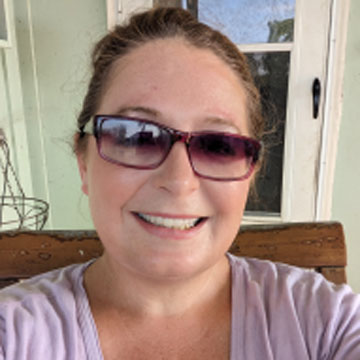 "I'm finishing my associate degree in Liberal Arts, and plan to continue my education to become an RN. I am actively involved in working as a nurse in the Veterans Health Administration. When I went to school to become an LPN, I did everything I could to excel. I made the Dean's List every semester, was the valedictorian of my nursing class, and graduated as a peer mentor. In the future, I plan to work as a breast oncology nurse to provide comfort, care and education to those plagued by breast cancer. My educational pursuits would not have been possible without your generous donation to the Pay It Forward scholarship."
---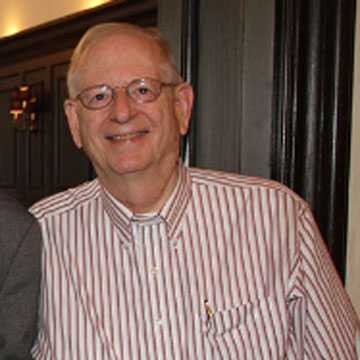 Honored Veteran: Rod Minkin (Navy Reserves)
Donor: Jewish War Veterans Post 605
Rod Minkin was born at Menorah Medical Center in 1935. He enlisted in the US Navy Reserves at 17, and served for 8 years. By the time he exited the service in 1961, he had earned the rank of petty officer second class.
Minkin became active in the Kansas City Jewish community soon after his marriage to Gerre Lipoff, inspired by his father-in-law and mother-in-law. Minkin's family was also well established in the KC Jewish community, even before his birth. In fact, his grandfather was one of the founders and builders of Congregation Beth Shalom.
During his 60 years of service to the Jewish community, he served as chairman of the board of Menorah Medical Center, chairman of the board of directors and 12-year board member of Village Shalom, president of a B'nai Brith Lodge, treasurer of the Jewish Federation of Kansas City, treasurer of the Jewish Community Archives of Greater Kansas City, board member of the Jewish Community Center, and board member of Congregation Beth Shalom. Minkin also held positions with Jewish War Veterans MO-KAN Post 605, the Menorah Legacy Foundation, the Jewish Community Relations Bureau|, American Jewish Committee, Vaad HaKashruth and Jewish Heritage Foundation.
Minkin remains active with Jewish War Veterans MO-KAN Post 605 and helped raise funds to provide supplies and clothing to 400+ veterans. He currently lives at Village Shalom, where he has served as both a chairman and board member
JCCC Foundation Scholarships
JCCC Foundation salutes the College's faculty and staff veterans through awards to the following students: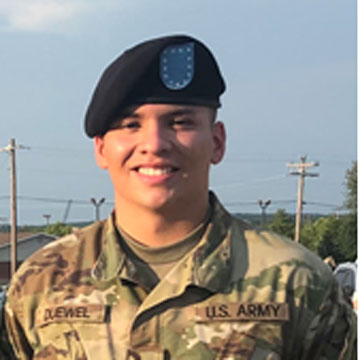 "I am currently studying Human Biology, and plan to complete my degree at the University of Kansas. Looking ahead, I aspire to attend medical school at the University of Kansas and ultimately become a military doctor. As part of my commitment to both my education and my country, I have joined the Kansas National Guard, specializing as a Combat Medic (68W). Thank you for being a pivotal part of my journey to becoming a military doctor. Your belief in my potential and your investment in my education mean the world to me."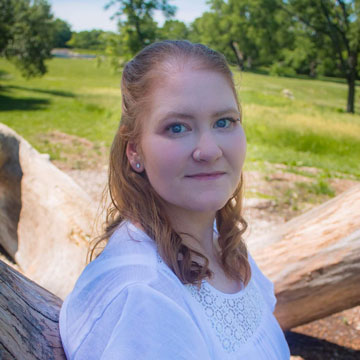 "I decided to go to school at twenty-seven years old to get my associate degree in Business Administration. My goal is to open my own indoor dog park/grooming salon in Johnson County. This scholarship is going to help me achieve my goals and truly make a difference that the business world. From the bottom of my heart, thank you. You are making a difference in my life, and I am so grateful."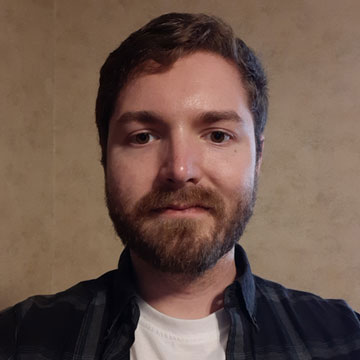 "I am a non-traditional student and a sophomore at JCCC, currently seeking a General Sciences, AS and a Computer Information Systems, AAS. I am about to complete my General Sciences this semester and then transfer to the University of Kansas for a bachelor's in Computer Engineering. I have completed two active duty contracts in the US Army and a few years of both Inactive Reserves and Active Reserves, totaling over 10 years of service. Your gift will enable me to focus on my education without extra stress or worry about finances, and I am eternally grateful."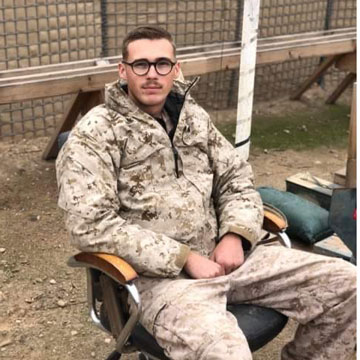 "I separated from the Marine Corps two years ago, where I was a heavy equipment operator. During my time in the military, I found myself gravitating toward the Navy corpsmen, where I learned a lot of useful skills to treat trauma patients. I knew Emergency Medical Science (EMS) would be a fulfilling career. Through the support of my wife and family, I quit my security job to go to JCCC full time. Your donations are helping me achieve an education for a purposeful career, and gain confidence in my abilities to perform as a paramedic."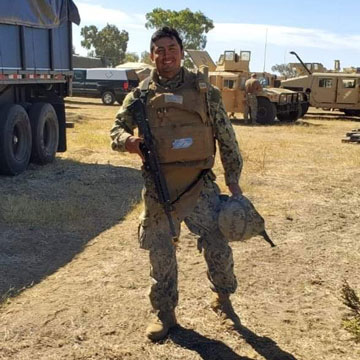 "I'm in my final semester at JCCC, working toward an Associate of Arts degree. I work full-time in a hotel, and your scholarship has been invaluable in allowing me to focus on my studies. After JCCC, my plans for the future will be to transfer to an Anthropology program as a part of my pre-medical education. My ultimate ambition is to become a doctor and serve my community by providing essential medical care."