Adiel Garcia Paramedic, I/C, MEd, NRP, RDMS
Adjunct Assistant Professor, Emergency Medical Science
---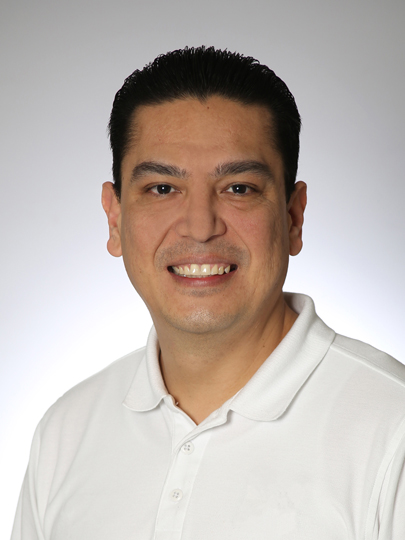 Adiel Garcia is an adjunct assistant professor and teaches EMS 140, Basic Cardiology and EKG Recognition, along with working as a lab instructor in the Johnson County Community College Emergency Medical Sciences program.
Mr. Garcia started his career as a combat medic in the U.S. Army. He has worked as a civilian field paramedic and has critical care and flight medic experience. Mr. Garcia has teaching experience in secondary and post-secondary educational settings.
Mr. Garcia also has presented at conferences in 13 countries and published some training manuals in Spanish, in which he is fluent. Currently, Mr. Garcia is a battalion chief in the education and training division for Johnson County Med-Act Emergency Medical Services.
Education
Graduate Certificate, University of Texas-Rio Grande Valley, 2016
Master of Education, University of Texas-Brownsville, 2012
Bachelor of Applied Technology, University of Texas-Brownsville, 2008
Associate of Applied Science-Sonography, Texas Southmost College, 2005
Associate of Applied Science-EMS, Texas Southmost College, 2003
License/Certificates
Instructor/Coordinator, Kansas, 2016
Paramedic, Kansas, 2015
Advanced Coordinator, Texas, 2006
Sonographer, Texas, 2005
Paramedic, Texas, 2003
Contact Information
Adiel Garcia
(913) 469-8500 (Ext. 3419)

Office Location
SCI 101
View Map