AO-K Automotive Technology Pathway
Earn a high school diploma while you complete a short-term certificate program in the automotive technology field, leading to industry-recognized credentials and improved job prospects. Become an AO-K student today!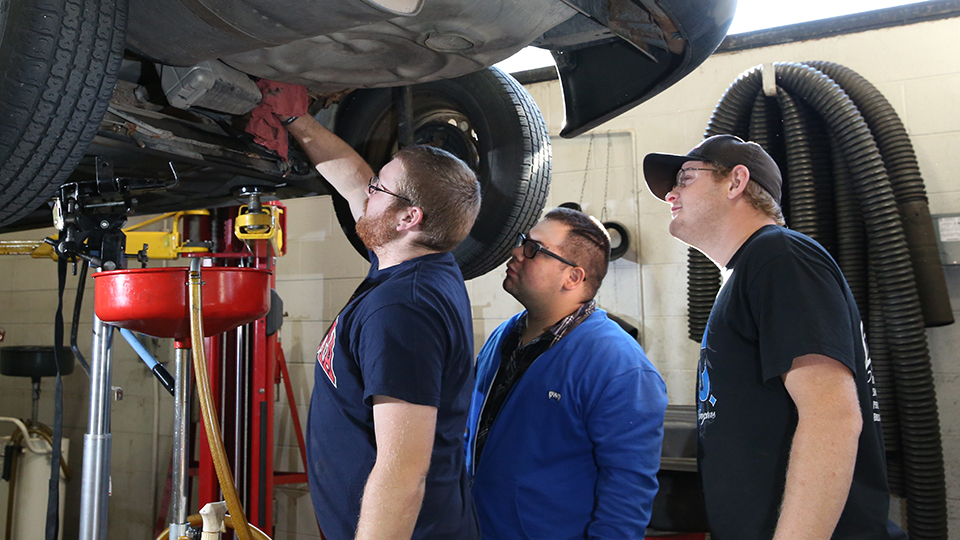 Launch a successful career while simultaneously receiving academic instruction, specialized support, and technical certificates. You may even qualify for free tuition for pathway courses.
The AO-K Teaching Approach
Maximizes individual attention for success
Specialized teaching team
Improves basic reading, writing and math skills related to your technical career
Teaches both technical and professional skills
The courses in the Automotive Technology pathway include:
Introduction to Automotive Shop Practices
Brakes I
Brakes II
Electrical I

Workplace Skills

Steering and Suspension I
Alignment Practicum
Engine Performance I
Automotive Engine Repair
Electrical II
When you complete all courses, you will have earned a college credential with a certificate in Automotive Technology – Maintenance and Light Repair.
Launch a New Career
The Automotive Technology pathway can help build your credentials, education and earning potential.
You'll be prepared for a career as an automotive service technician — trained to perform automotive maintenance and light repair, which is about 70% of the work done in repair shops across the nation.
Commerce Department Outlook for Automotive Technicians
The Kansas Department of Commerce reports wages for Automotive Service Technicians are very competitive. The median wage is $36,560 per year in Kansas.
Learn More!
To learn more about the Automotive Technology AO-K program, email Angie Huber, AO-K Coordinator, or call 913-469-8500, ext. 7690.
Do you or someone you know need a GED and have an interest in training for a career?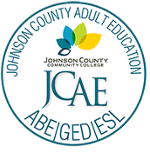 Contact Us
Johnson County Adult Education
913-469-7621
West Park Center
9780 W. 87th St.
Overland Park, KS 66212
Programs