The Johnson County Community College CDL program has successfully changed people's lives. Learn about the program and its benefits firsthand from participants, employers and instructors.
Student Testimonials
"I like to drive and wanted a better career for my future and the future of my children."
— Amanda Lord, CDL student
"I studied the possibilities of truck driving for approximately 1 1/2 years before deciding to commit to Johnson County Community College for the CDL-A program. The one thing that convinced me to go with JCCC is a website called the National Truck Drivers Association. They stated that JCCC's programs gave you much more one-on-one instruction time and more behind-the-wheel driving time than the programs that are offered through trucking companies.

Another plus is that the program is spread out over nine weekends. A person can still maintain a job while completing the training to produce an income."

— Jim Sandage, CDL Student
"I am very pleased with the training I received at JCCC. The instructors were patient and professional. They were eager to share their extensive and varied experience. I consider JCCC's program to be superior to other CDL schools."
— Bruce V.
"I like that each week you see improvements and can build on that, and the instructors know what you need to work on and help you."
— Dave Richmond
"I thought the JCCC CDL program was great. The instructors were all superb. The classroom meetings and range time on the weekends were extremely well orchestrated and targeted at the right topics and tasks. The one-on-one instructional time on the weekend range days was the best way to teach this set of skills. I honestly don't know how you would improve upon this unless you incorporated a driving simulator. Very well done."
— Lowell S.
"I wanted to thank you again for the funding options for the CDL program. This life-changing event could not have happened, and it is life changing. I can now support my family in a manner I have always dreamed of and I will not forget it. Thank you."
— Richard A.
Instructor Testimonial
"I teach my students to be defensive drivers, of course, but I also teach them to be offensive drivers. When they're driving, I want my voice to be in their head, reminding them what to do and how to be safe. One of the first things I do (in class) is have the students write down what they're wanting from the job. Honestly, though, I think I get back a lot more than I give. When we're going through steps, and they get the one thing, and you see that look of accomplishment in their faces — there's nothing like it. I tell them, 'Have fun. Look and see. There's a whole big, wonderful world out there.'"
— Frances Thomas, JCCC CDL instructor
Employer Testimonial
"My confidence is great with JCCC students. One hundred percent retention, and they all have positive attitudes. It's an outstanding program with great facilities ... I would absolutely recommend JCCC to other companies for new hires because they have a solid foundation. From the administrative end to the instructors, everything is first-rate ... we've seen that in the quality students we've hired at Dot."
— Ray Koenig, senior transportation manager, Dot Foods
Request more information about earning your CDL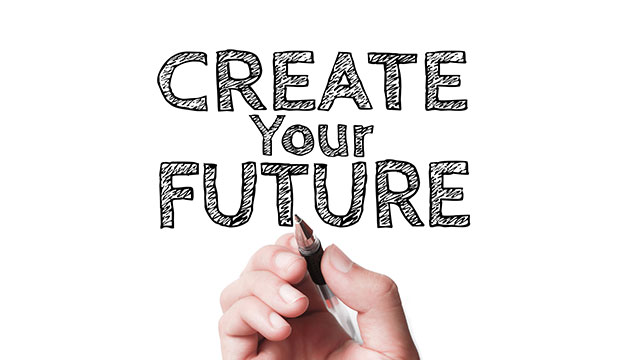 CE Scholarships
Scholarships funds are available for some Continuing Education courses.