Want to collaborate? Reach out to us at:
Phone: 913-469-2522
Location: OCB 100 (Map)
Fall 2018 Hours:
Monday-Thursday: 8 a.m.-9 p.m.
Friday: 8 a.m.-5 p.m.
Saturday: 9 a.m.-2 p.m.

Tutor Hours
Math Tutors:
Monday-Friday, 10 a.m.-noon
Tech Tutors:
Monday 8 a.m. - 8 p.m.
Tuesday noon-8 p.m.
Wednesday: 8 a.m. - 8 p.m.
Thursday: noon-8 p.m.
Friday: 8 a.m.-11:30 a.m.
The CoLab is Johnson County Community College's student collaboration center.
---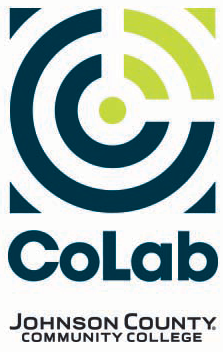 Located in the heart of JCCC's beautiful Overland Park campus, the CoLab provides many resources that help students, faculty and community partners to create collaborative, experiential learning opportunities.
The CoLab is an active learning environment offering an array of resources — imaginative co-work spaces, advanced technology, technical support, research assistance, event coordination — all focused on student success.
The CoLab facilitates collaboration on interdisciplinary projects among students, faculty and industry. Students will apply what they learn to develop strong interpersonal and communication skills critical to career success.
The CoLab encourages student and faculty connections to area businesses and community organizations, helping the college fulfill its mission to inspire learning, transform lives and strengthen communities.
The collaboration center hosted more than 1,500 projects, activities and events during the 2017-2018 academic year. Upcoming events include:
SIDLIT Conference
Peacebuilding Consortium
Wall of Honor Reception
Great Book Series
Overland Park Rotary After Hours Event
Northeast Johnson County Chamber Luncheon
Master Teacher Workshop Series
Diversity Fellowship Program
Girls Who Code
Science Microbiology Symposium
Fourth Light Project Q&A
Student Project Showcases
Math and Science Symposium
World Myth Exhibit