College Emergency Response Plan
Need emergency assistance?
A Message from the President
Emergencies can happen anytime and anywhere. The safety and security of our students, faculty and staff is crucial. In this plan are procedures that will help you know what to do in an emergency.
While I hope we never have to use it, it's always best to be prepared. So please take a few moments to review the steps you should take in different kinds of crisis situations.
Planning for emergencies is everyone's responsibility. In our communities, on campus, at work, at home, we all need to know what to do and where to go. Being prepared for an emergency ahead of time can help protect you, your family, friends and peers. 
Please join me in the efforts to "Keep Our People Safe" at JCCC.
— Dr. Joseph Sopcich, president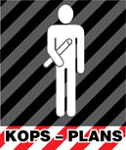 Emergency Management at JCCC
JCCC strives to be a disaster-resilient College where the safety and security of students, faculty, staff and visitors is a priority.
Led by a cross-functional Crisis Management Team that provides leadership, guidance and support in emergency situations, JCCC has established processes and plans to respond to and recover from disasters and emergencies that affect the campus community. 
Your Role as a Campus Community Member
As a member of the JCCC campus community, it is your duty to be alert to what is happening around you, to report any issues or emergencies that may arise and, in the case of an emergency, to cooperate with any directions or directives issued by JCCC emergency management personnel.