College Emergency Response Plan
Need emergency assistance?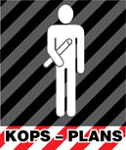 Emergency Management at JCCC
JCCC strives to be a disaster-resilient College where the safety and security of students, faculty, staff and visitors is a priority.
Led by a cross-functional Crisis Management Team that provides leadership, guidance and support in emergency situations, JCCC has established processes and plans to respond to and recover from disasters and emergencies that affect the campus community. 
Your Role as a Campus Community Member
As a member of the JCCC campus community, it is your duty to be alert to what is happening around you, to report any issues or emergencies that may arise and, in the case of an emergency, to cooperate with any directions or directives issued by JCCC emergency management personnel.