Community members and JCCC faculty and staff may request the use of College facilities for conferences or corporate and business events.
Event spaces in Regnier Center and Nerman Museum of Contemporary Art
The JCCC main campus includes the Capitol Federal Conference Center in the Regnier Center, the M.R. and Evelyn Hudson Auditorium in the Nerman Museum and many spacious meeting rooms to accommodate groups and corporate events of all sizes. For details, email JCCC Facilities Scheduling or call 913-469-4423.
We offer many amenities to make your event a success, including full-service catering and the latest audio-visual technology.
Other spaces and how to rent them
Host your next special event in one of JCCC's performance spaces — Yardley Hall or the Polsky Theatre — in the Midwest Trust Center.
Each year JCCC hosts a series of professional, world-renowned artists as part of the Midwest Trust Center Series events series. The theatres are also available for community rentals and, depending on your needs, JCCC can provide the support of a professional theatre, stagehands, box office and front-of-house staff. We go above and beyond most conference and convention facilities to make your event a success.*
To inquire about space availability, email Midwest Trust Center or call 913-469-4400 and leave a message. We will respond to all inquiries within two business days. Additional information and rental fees are also available on the Midwest Trust Center website.
* Midwest Trust Center rental inquiries will be considered no less than six months out for new rental clients. Weddings and weekly religious services are not permitted per College rental policies.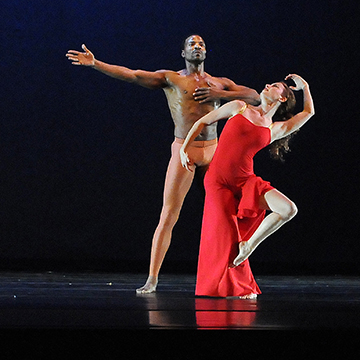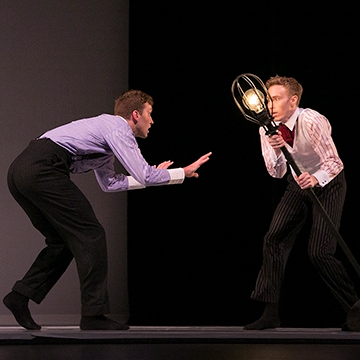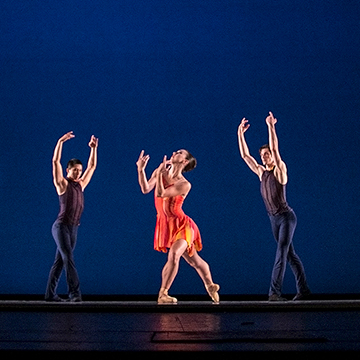 OHEC, located off campus at 21201 W. 152nd Street in Olathe, Kansas, offers comfortable spaces suitable for seminars, meetings and conferences.
The Multipurpose Room and classrooms may be the right fit for your next group or company event. For details, availability and costs, email Mike Stithem or call 913-469-2400.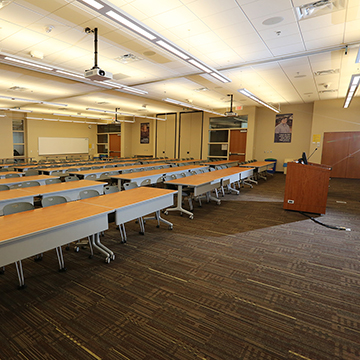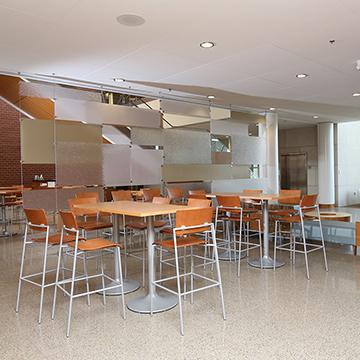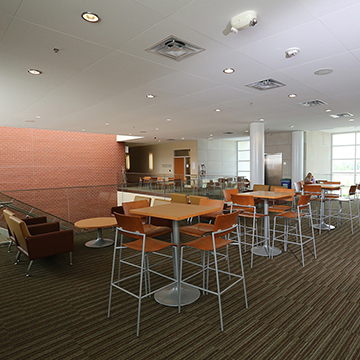 The JCCC main campus is home to professional-quality athletic facilities suitable for rental use by local leagues, clubs, camps, events and athletic programs.
Facilities available include:
Basketball/volleyball arena
Fieldhouse courts
Indoor batting cages
Baseball field
Softball field
Cross-country course
Varsity soccer field
Outdoor practice fields
Outdoor basketball court
For detailed information, or to discuss a rental, email Jim Dice, JCCC athletic facility and clinic coordinator, or call 913-469-3596.
Additional information is also available on the JCCC Athletics website.