If you can read and write and are passionate about inspiring others to learn, you qualify for the title of "life changer."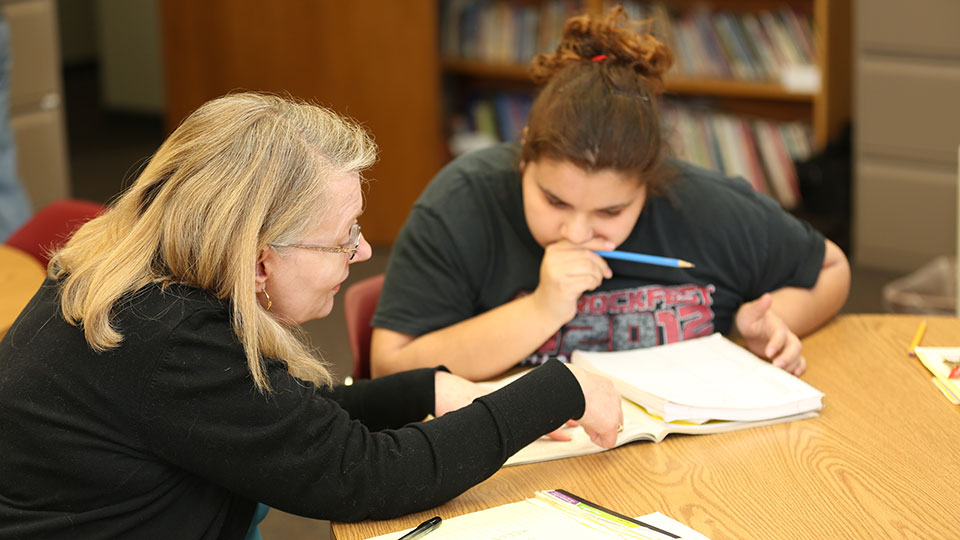 Volunteers at the Johnson County Adult Education (JCAE) program help people improve their reading, writing or math skills; earn their Kansas High School Diploma; or improve their English language skills.
Even though Johnson County is considered one of the more prosperous and educationally thriving counties in the state, there are still more than 12% of residents who do not have a high school diploma, and 7% do not speak English well.
Be a 'life changer'
As a volunteer, you will work with students one-on-one or in small groups in one of JCAE's learning centers. Volunteers commit to volunteering three hours each week for a minimum of six months.
Commitment and perseverance are essentials for both volunteers and students. As a volunteer, you can be instrumental in the success of the students you assist.
Become a literacy volunteer with JCAE
Volunteers have always been a vital part of our students' success and a significant reason why students choose JCAE to help them reach their educational goals. Literacy volunteer orientations are held each fall and spring for anyone interested in becoming a JCAE volunteer. To find out more about how you can make a difference in assisting JCAE students, call Jill Sigler, Volunteer Coordinator, at jsigler@jccc.edu or 913-469-7677.
The next Orientation to Literacy Volunteering is scheduled for
Sunday, July 30, 1 to 4 p.m.
Regnier Center (RC), Room 175
on the main JCCC campus,
12345 College Boulevard, Overland Park, KS 66210
Register online to attend Orientation to Literacy Volunteering or call the Continuing Education registration phone line 913-469-2323 and ask to register for class VOLUNTEER-100-10, Orientation to Literacy Volunteering.
For additional information or to be notified when the next orientation will be scheduled, you may fill out the form below or reach out to Jill Sigler, Volunteer Coordinator, at jsigler@jccc.edu or 913-469-7677.