Accelerating Opportunity Kansas
Make double time toward a high school diploma and career thanks to the Accelerating Opportunity: Kansas (AO-K) program at JCCC.
This is a perfect program if you need a high school diploma and a job … and you need both fast.
You'll simultaneously receive academic instruction and earn in-demand technical certificates to launch a successful career.
AO-K uses a team-teaching approach to maximize individual attention and success. A specialized teaching team will help you improve your basic reading, writing and math skills within the context of career technical training.
You may even qualify for full tuition for pathway courses.
Current pathways include:
For more information, email AO-K Coordinator Angie Huber or call her at 913-469-8500, ext. 7690.
Do you or someone you know need a GED and have an interest in training for a career?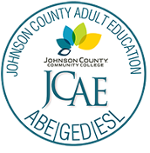 Contact Us
Johnson County Adult Education
913-469-7621
West Park Center
9780 W. 87th St.
Overland Park, KS 66212
Programs