Institutional Effectiveness
The Institutional Effectiveness branch at JCCC pursues a mission to foster and support a culture of systematic accountability, improvement, and effectiveness in the College and the higher education community.
The Institutional Effectiveness Branch Is an Exemplary Leader in Institutional Effectiveness
The Institutional Effectiveness Branch leads, monitors, and evaluates the College's planning processes to ensure they align with the College's mission, strategic goals, and external compliance requirements. These processes include strategic planning.
Branch members serve as advocates for data-informed decision-making processes and support continuous quality improvement efforts by providing clear, consistent, and insightful data analyses.
One Branch, Several Functions
The Institutional Effectiveness branch includes three key offices at JCCC.
Assessment, Evaluation, and Institutional Outcomes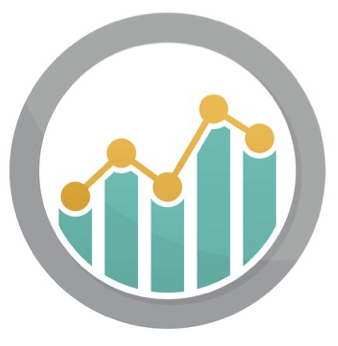 The office champions continuous quality improvement as it supports faculty and staff across the institution for the purposes of improving learning, program, department, and office outcomes, and system processes. Specifically, the office supports outcomes assessment, and academic and administrative review processes and plays a key part in managing and maintaining the College's accreditation and related initiatives.
---
Institutional Planning and Research

The office is responsible for federal and state compliance reporting, data collection and analyses. IPR provides guidance and support for strategic planning, grants, accreditation, and program review in order to promote institutional decision-making and accountability. IPR serves as the comprehensive source for information about the College and community.
---
National Higher Education Benchmarking Institute (NHEBI)

Established in 2004, NHEBI is a non-profit service and research institute, proudly sponsored and supported by Johnson County Community College.  Since inception, more than 1,600 colleges and universities have participated in its projects and data collections that support institutional decision-making, strategic planning, and performance assessment through development of meaningful benchmark data.
---
Two Key Processes
Strategic Planning
The branch oversees the strategic planning process to keep the College focused on serving our students, community members and other partners in a rapidly changing and increasingly interconnected world.
Learn more about Strategic Planning
---
Accreditation
The College is accredited by The Higher Learning Commission. The branch oversees the accreditation processes for the College.