Learn how to create functional and beautiful residential and commercial spaces for the health, safety and welfare of a client.
What will I learn?
Whether you are launching a second career or just starting out, you will get a comprehensive education in:
Color design
Drafting
Materials and resources
Client communications
Visual design skills
Kitchen and bath design
Residential and commercial design
Space planning
You will learn best business practices, including how to manage a business, and prepare to be a:
Commercial or residential interior designer
Space planner for commercial/office buildings
Design entrepreneur
Bath or kitchen designer
Why JCCC?
Get your associate degree or certification from the only college in Kansas to be accredited by the National Kitchen & Bath Association (NKBA). By the time you complete your degree, you will have created a portfolio of studio projects that will increase your employment options.
As part of the AAS degree, you will intern 160 hours and graduate ready to be successful from day one. Our connections to the industry can help you identify an internship and launch the kind of career you're looking for. Employment rate for our graduates has been 100%.
Our experienced, award-winning professors maintain strong ties to the industry. Professional designers often are guest speakers in our classes, and interior design showrooms welcome our students for off-site learning experiences. Each spring, select students have an opportunity to redesign a room in the Symphony Designers' Showhouse, a fundraiser for the Kansas City Symphony.
To delve deeper into the profession, you can join the Interior Design Student Association (IDSA) to network with industry professionals in the American Society of Interior Designers (ASID), International Interior Design Association (IIDA) and National Kitchen & Bath Association (NKBA).
We recommend that you meet with an Interior Design advisor before you plan your education path. Classes need to be taken in a specific order to ensure timely completion. 
Employment of interior designers is expected to grow about as fast as the average for all occupations through 2021.
Economic expansion, growing homeowner wealth, and an increased interest in interior design will increase demand for designers. Homeowners have been using the equity in their homes to finance new additions, remodel aging kitchens and bathrooms, and update the general décor of the home.
There will be an increase in demand from businesses; hotels, resorts and restaurants because of an expected increase in tourism, health care industry because of an increased demand for facilities to accommodate the aging population of baby boomers.
Environmental quality and growing number of individuals with allergies and asthma are expected to increase the demand for green design. However, interior designers are expected to face keen competition for available positions because many talented individuals are attracted to this profession. Individuals with little or no formal training in interior design, as well as those lacking creativity and perseverance, will find it very difficult to establish and maintain a career in this occupation.
Employment Information
Greater Kansas City Area: In 2016, interior designers held an estimated 1,191 jobs in the fifteen counties that make up the Kansas City Metropolitan Statistical Area (MSA), with 1,218 projected by 2021 (+2%).
State: Interior designers held an estimated 1,115 jobs in Kansas in 2016, with 1,177 jobs projected by 2021 (+6%). All together 62 openings are anticipated due to the need for replacements or growth.
National: Interior designers held 159,692 jobs in 2016, with 167,232 jobs projected by 2021 (+5%). Approximately 7,540 openings are expected due to growth and the need for replacement workers.
Salary Information
Greater Kansas City Area: Interior designers employed in the Greater Kansas City area earned an average hourly wage of $20.81 in 2016.
State: Interior designers in Kansas earned an average hourly wage of $19.39 in 2016.
National: Interior designers working full-time earned an average hourly wage of $21.08 in 2016.
JCCC Placement and Salary Information
The JCCC Office of Institutional Research conducts a follow-up study of program completers one year after completion. One-hundred percent of the graduates who responded to the follow-up study conducted during 2015-16, and were employed, were employed in a related field and reported earning an average hourly wage of $15.75.
---
September 2017
Note: Salary Information for Greater Kansas City, State, and National is based on EMSI 2016 third quarter data.
JCCC information for career program completers is based on data supplied by respondents to follow-up studies and is not necessarily representative of all career program completers. Other sources: Bureau of Labor Statistics
---
Need help with career decisions? Visit the Career Development Center.
Money matters. JCCC is working hard to make tuition affordable for you.
Here's what we offer:
Supplies and textbook costs vary depending on your classes.
These scholarships are especially for interior design students.
Janet Alhom Memorial Interior Design Scholarship
Bill and June Bailey Interior Design Scholarship
IDSA Design Merit Award
Harris Polsky Interior Design Scholarship
Jack Harris Interior Design Scholarship
Kansas City Regional Association of REALTORS Scholarship
Accreditation
The Interior Design AAS degree at Johnson County Community College is recognized by the National Kitchen & Bath Association as an NKBA Accredited Program.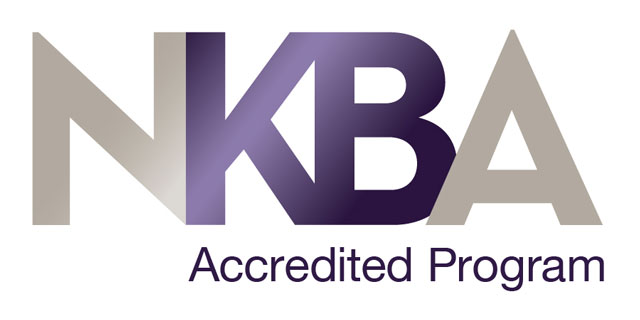 Interior Design Dessert Delight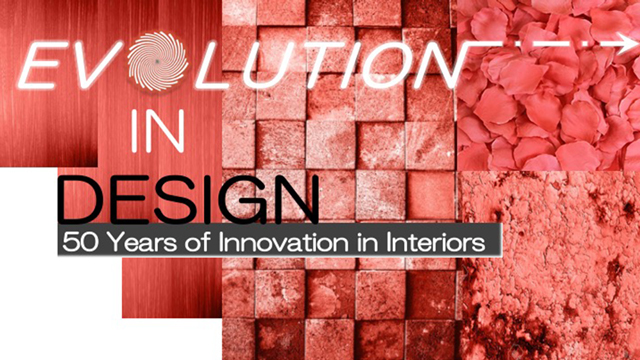 Celebration of Design Awards, Student Achievements and Graduates
Thursday, April 25
1- 3 p.m.
RC 101
Students: $15 | Alumni and community members: $25
Hosted by the Interior Design Student Association
Want more info about JCCC?