JCCC's motorcycle training course prepares you to properly and safely handle a motorcycle. Are you ready to ride?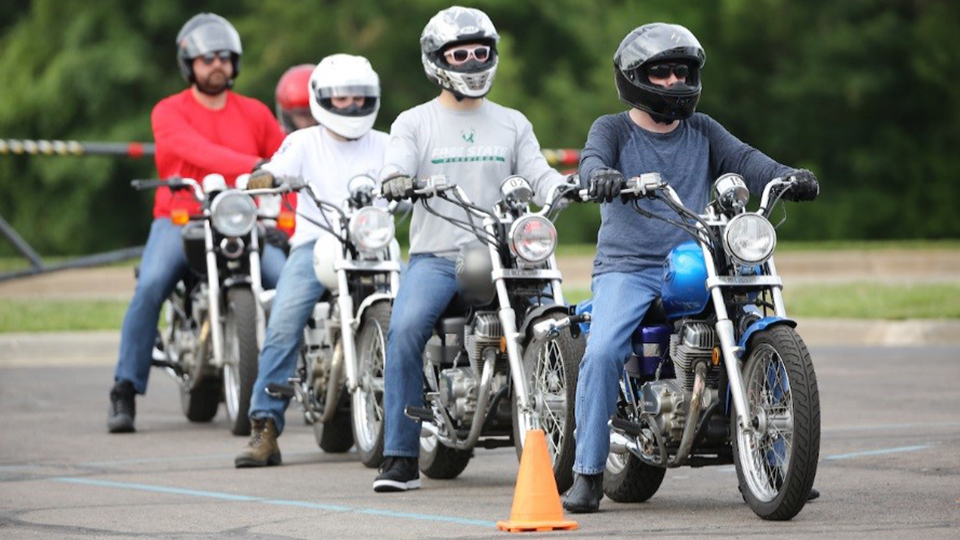 JCCC's Motorcycle Training courses teach novice riders the basic skills necessary to operate a motorcycle safely, and allow experienced riders to refresh and refine their techniques.
Why choose JCCC Continuing Education motorcycle training?
Relevant content and excellent instructors create high-quality courses, plus:
Weekend course times, get your motorcycle endorsement in one weekend
Motorcycles (250cc) and helmets provided in the Basic Rider Course and Female-Only Basic Rider Course
Train on a controlled off-street environment
MSF-certified rider coaches
Individualized Rider Coach feedback during training
No motorcycle required for Basic Rider course
Ride smart from the start!
Ready to choose your course?
Search all Continuing Education courses and programs
Search now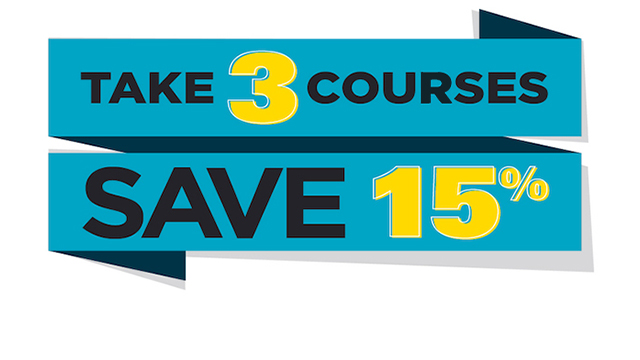 Take 3 and SAVE!
Receive a 15% discount when you register and pay for three qualifying classes in one transaction!