JCCC's Career Development Center provides free resources to learn about yourself and careers and how to prepare for your future.
Visit our team of friendly Success Coaches in SC 252 and we'll help you find out more about yourself, learn about careers, decide on internships and job shadowing and give you the skills for your big interview.
Stop by our offices to get started or call 913-469-3870 to make an appointment.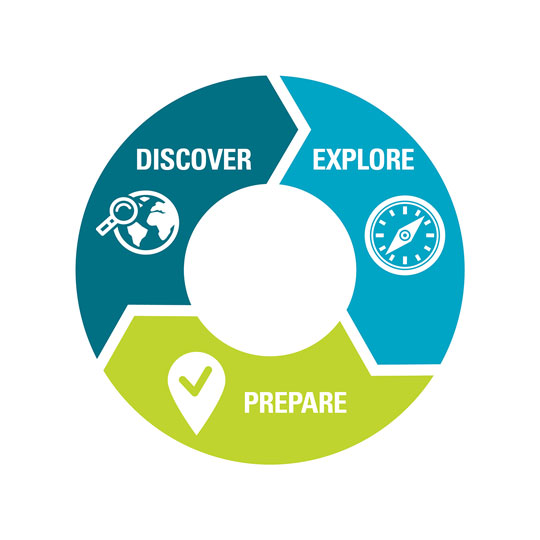 We're ready to help you succeed—from exploring your passion to defining your career.
Who am I?
Explore your internal drive through interactive workshops and assessments. Find out more about yourself—your values, interests, personality, skills and strengths—then chart a path forward for choosing a career or major. Consider which careers align with what's important to you. We'll help you explore the possibilities!
Where am I going?
Take what you've learned about yourself and match it with a career. Use your interests to explore a career pathway, seek an internship and take advantage of job shadowing opportunities. Being open to alternate routes or unexpected detours, as they can bring you enjoyable surprises.
How do I get there?
Talk the talk. Walk the walk. From a strong résumé to researching the company, our Career Development Coaches can help you with your introduction/elevator pitch, answering and asking the right questions and making an impactful first impression.
Connect with Career Development
Additional Career Development Tools