JCCC Announces New Executive Vice President and COO
March 19, 2021
OVERLAND PARK, Kan. – Johnson County Community College (JCCC) announces the selection of Michael (Mike) Neal for Executive Vice President and Chief Operating Officer (COO). The JCCC Board of Trustees approved his hiring at the March 18, 2021, board meeting.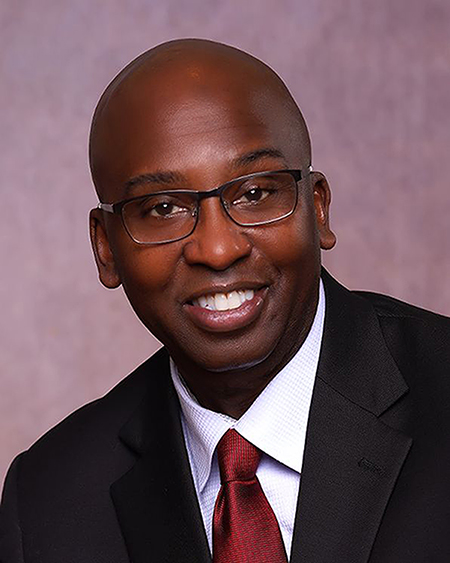 Neal most recently served as Vice President, Finance & Administration, at Southwest Tennessee Community College (STCC). STCC is the second-largest higher educational institution in the Memphis metropolitan area. It serves 10,000 students with 1,000 employees. He brings to his role extensive experience with finance, contracts, strategic sourcing, budget and financial planning, HR, IT, physical plant, public safety, auxiliary services, risk management and business continuity.
He also has experience as an entrepreneur and in finance in the private sector. Neal earned a Bachelor of Business Administration with a finance concentration and a Master of Arts in economics from the University of Memphis, and was deeply involved in civic causes in Memphis.
"I'm pleased that Mike Neal is joining the JCCC team as our Chief Operating Officer," JCCC President Andy Bowne said. "His strong financial background and experience in leading all of the areas he will be tasked with leading here at JCCC, his commitment to our unique role as a comprehensive community college and the years he spent blending financial management and strategy development make him a great addition to our talented leadership team. I also appreciate Mike's experience as an equity-focused leader."
As Executive Vice President and COO, Neal will serve as a member of the President's Cabinet. He will lead many areas of the JCCC administration: Business Services, Campus Services and Facilities Planning, General Counsel, Financial Services, Information Services, the JCCC Police Department, and Mission Continuity and Risk Management.
"JCCC is one of the best higher education institutions in the country and I am thrilled to join such a distinguished college," said Neal. "I look forward to supporting Dr. Bowne's strategic vision and working collaboratively across the College with a group of smart and talented education professionals to achieve great things in the coming years."
Neal will assume his new position May 1, 2021.
###