Gandhi's Grandson to Speak Aug. 27, 2019
July 30, 2019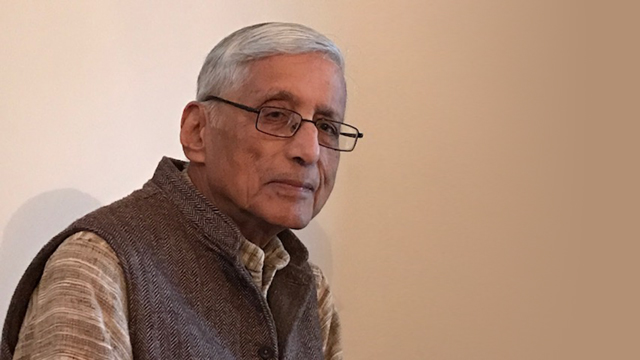 OVERLAND PARK, Kan.  – Considered the father of his country, Mahatma Gandhi was revered by millions of people as a leader in the fight for Indian independence. 
Rajmohan Gandhi, Research Professor at the University of Illinois at Urbana-Champaign and the grandson of Mahatma Gandhi, will speak at Johnson County Community College at 7 p.m. Tuesday, Aug. 27 2019, on "The Status of Peacebuilding between India and Pakistan."
The evening kicks off with a reception in Professor Gandhi's honor at 6:30 p.m. in the Regnier Center Atrium, followed by his presentation at 7 p.m. in Hudson Auditorium, Nerman Museum of Contemporary Art. The public is invited to these free events.
Following in his grandfather's activist footsteps, Professor Gandhi will address the fragility as well as the global importance of the current truce between India and its neighbor Pakistan. He has more than 60 years' experience in working for reconciliation and democratic rights.
In February of this year, India and Pakistan came close to war before international pressure and internal realism produced a de-escalation. The two countries have fought four wars since 1947 and both possess nuclear weapons.
Professor Gandhi's visit to Kansas City is co-sponsored by JCCC International Education Office, the Center for Global Peace Journalism at Park University, and the International Relations Council.
###