Johnson County Adult Education helps adult learners learn basic reading, writing, math and everyday survival skills, and prepare for the GED® test.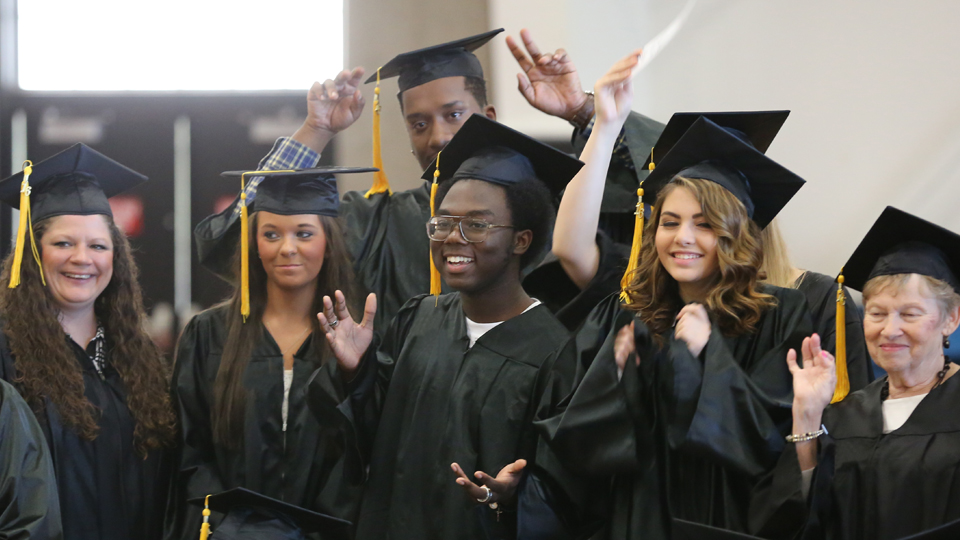 Great news!
An anonymous donor has stepped up to help us reach our crowdfunding goal. From January 15 until February 1, the donor will match any gift, dollar for dollar, that comes in and moves us closer to reaching our goal. That means doubling your donation for this wonderful cause. This couldn't happen at a better time because now, more than ever, JCAE students need your support. Double your donation today by contributing on our JustGiving page.
Johnson County Adult Education (JCAE) helps individuals age 16 and older who are no longer in school gain basic skills in reading, writing, math and everyday survival. Their dedicated staff and team of volunteers help students prepare for the General Education Development (GED®) test and they work with individual students to create a personalized study plan to help them meet their educational goals.
Class sizes are small, which helps ensure students receive individualized, one-on-one attention.
JCAE classes
Adult Basic Education/GED® Test Preparation
Earning a Kansas state high school diploma opens doors. You will have opportunities available to you like entering directly into the workforce to more responsible, better-paying jobs; or you may choose to continue your education and enroll in college classes.
Learn more about GED Test Prep courses®
English as a Second Language
Whether you speak little or no English, JCCC offers free English as a Second Language classes at your level.
JCAE Success stories
These students' tomorrows took off from JCCC, and so can yours.