Your voice at JCCC.
Support Brightening the Season for JCCC Community Members in Need!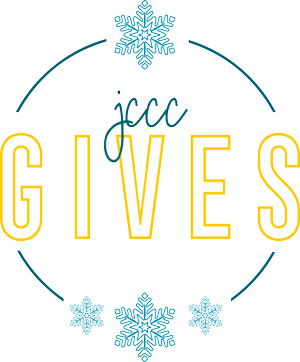 Join the JCCC Student Senate in spreading holiday cheer to fellow students, faculty, and staff facing challenges. People have been nominated for holiday assistance, and you can participate by choosing an item to purchase. The Student Senate has included these nominees on our Giving Tree, giving the JCCC community the chance to contribute by selecting gifts or donating money. This opportunity allows us to make the holidays brighter for those needing a helping hand.
For any inquiries, please reach out to Mya Lawrence in GEB 117 at mlawre37@jccc.edu or at 913-469-8500, ext. 3318.
Let's come together and make this holiday season special for everyone at JCCC!
Made up of executive officers and senators at-large, Student Senate provides government representation for the student body and allocates funds to student organizations. Student Senate also works closely with the Center for Student Involvement to support JCCC's student organizations. 
Senators are here to serve you! Student Senate meets every Monday at 1 p.m. in MTC 211.
---
Goals address your needs
Senate strives to:
Directly address student concerns
Improve communication
Support projects that improve the student experience at JCCC
If you have ideas or concerns, we want to hear from you.  Email Student Senate with your feedback or attend our meetings. Together we can make the most of your educational experience at JCCC.
Want to run for Student Senate?
If you are considering starting a campaign, contact the advisor, Mya Lawrence, at mlawre37@jccc.edu, or stop by the Center for Student Involvement, GEB 117.
Leadership looks good on you!
Signature and past Student Senate initiatives
Trick or Treat for Kids
JCCC Gives
Spring Dance: Around the World in One Night fundraiser for Della Lamb
Student Senate Meeting Minutes
2022-23