Learn to lead. Dedicate yourself and unlock your full potential with the Cavalier Leadership Program.
---
What is the Cavalier Leadership Program (CLP)?
Make an impact now and in the future. JCCC's Cavalier Leadership Program (CLP) is an 8-week nationally recognized curriculum that teaches you the building blocks of effective leadership.
Lead in the workforce
Understand how to enact meaningful solutions under stress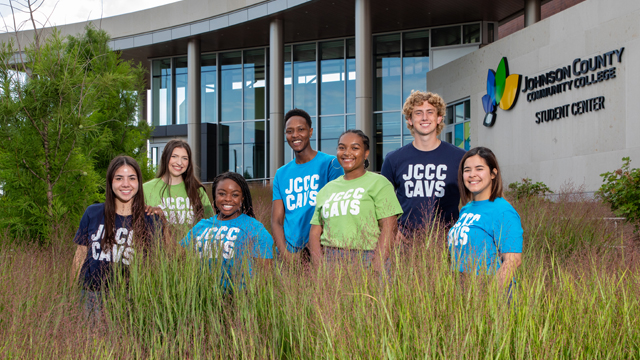 Lead academically
Real-world scenarios enhance your problem-solving skills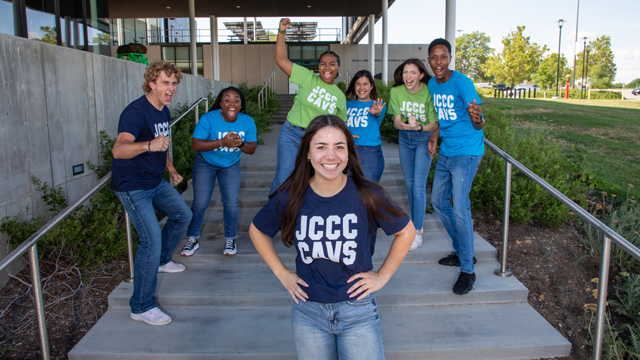 Lead for life
Form lasting connections through shared experiences
What is involved?
JCCC's CLP begins in the fall semester, meeting weekly for two-hour sessions. In that time, you'll make invaluable friendships, build confidence and gain the skills necessary to lead wherever life takes you.
What will I gain from the CLP?
Earn a Leadership Certificate—a résumé builder that sets you apart from other graduates and transfer students.
High-performing students could be selected to compete in the Collegiate Leadership Competition, a nationwide high-impact learning championship. JCCC won the 2022 Global Collegiate Leadership Competition—beating 36 4-year colleges and universities.
Read more about the competition
What are you waiting for?
---
Questions? Contact Cassie Jordan at cjorda35@jccc.edu.