Experience JCCC. Meet future Cavaliers. Find your community.
If you're an adult ready for a new career, a high school student exploring your next-step options or a home-schooler prepping for college, JCCC has personalized events for you.
Find the Right Campus Visit for You
Mon. Apr. 24 | 4 – 6:30 p.m. | SC 101
Discover your college community with an accessible evening customized just for you! Experience a warm Cavalier welcome led by Deaf Services and Accommodations coordinator Matt Gwynn:
Email Matt Gwynn at mgwynn1@jccc.edu to RSVP for Deaf and Hard of Hearing Students Open House.
Make lasting connections on campus. Get tips and learn ways to successfully transition from homeschool student to Cavalier.
Check out Clubs & Orgs—we have nearly 100!
Learn about our annual Cav Kickoff in August.
Visit community spots on campus where you can meet new friends.
Questions? Contact Rhiannon Minster, Recruiter, at rminster@jccc.edu or 913-469-8500, ext. 3967.
Experience the difference JCCC's personal attention can make. Bring a parent and learn about us together. You'll get a front row seat to life as a JCCC Cavalier.
Meet with Financial Aid and academic counseling.
Take a campus tour.
Explore Clubs & Orgs opportunities.
Questions? Contact Melisa Jimenez, Recruitment Coordinator, at mjimen10@jccc.edu or 913-469-8500, ext. 2304.
Find support, resources and friends with peer groups like the Black Student Union and Latinos United Now and Always.
Learn the ins and outs of admission.
Get an overview of education pathways.
Meet people who will support you every step of your college journey.
Questions? Contact Robbie Miller, Recruiter, at rmille98@jccc.edu or 913-469-8500, ext. 4276.
If you want a career enhancement or change, our 90-minute session puts you on the path to success.
Balancing work, life and family with school is possible. We offer online and evening classes as well as hybrid learning opportunities to fit your schedule.
Join us on a tour of campus. Let us help you navigate registration, scheduling and funding options.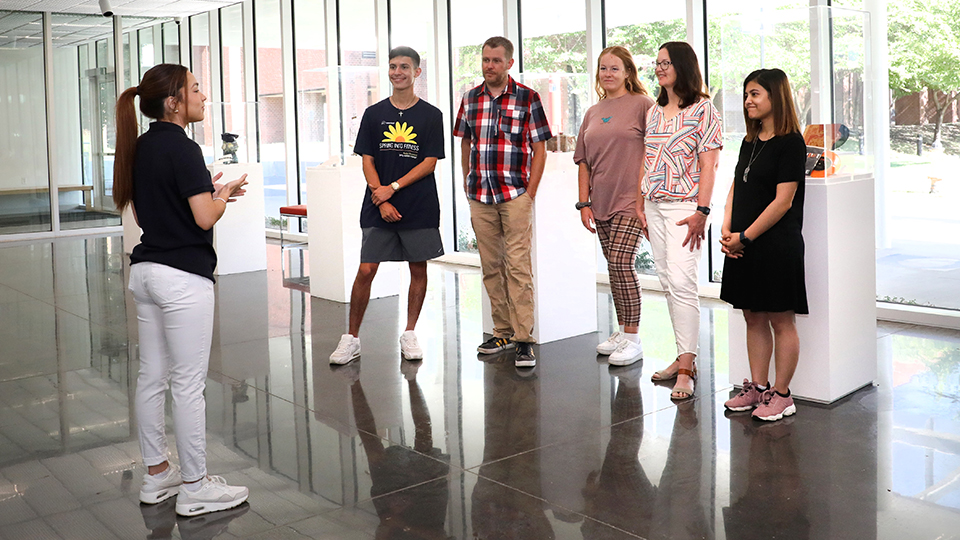 Looking for an Independent Experience?