Summer Youth Enrichment Program
We have proactively decided to move all JCCC Summer Youth Enrichment courses to a live, online format this summer.
Our wonderful instructors have worked hard to create more than 100 course options that cover many of the same topics you come to expect from us, including Archeology & Artifacts, Art, Business, College Prep, Computer Programming, Creative Writing, Entrepreneurship, Music, Photography, Star Wars, Super Heroes, and more.
See the detailed 2020 Summer Youth Enrichment course schedule grid (PDF) for the full listing of available subjects. If you had registered a student for a course prior to April 29, 2020, we will contact you by phone with your options.
With the move to live online courses, we have made several changes to our usual format:
Courses will held Monday - Friday

Our popular Black Rocket computer programming courses will run from 8:30-11:30 a.m. and also from 12:30-3:30 p.m.
The rest of our courses will be offered from 9-10 a.m., 11 a.m.-noon, and 1-2 p.m.

Our popular Black Rocket courses will have sections open for students ages 8-10. This is younger than our "normal" summer structure, but we definitely are not "normal" right now.
We are limiting enrollment to 12 students per course.
Our new online summer 2020 format registration is now open.
You can review our new online 2020 Summer Youth course schedule grid (PDF) to determine which courses work best for you and your family.
Because we are limiting the number of students per course many of our options will fill quickly. Please make your selections then follow our simple registration instructions (PDF) to secure your registration.
Ready to choose your course?
Search all Continuing Education courses and programs
Search now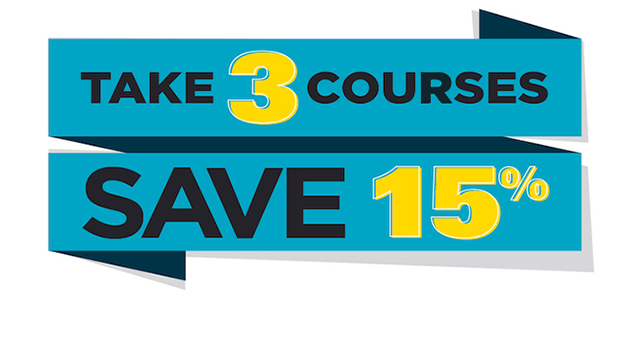 Take 3 and SAVE!
Receive a 15% discount when you register and pay for three qualifying classes in one transaction!