NARS offers two types of Roadway Worker Protection training using BNSF's Maintenance of Way Operating Rules training.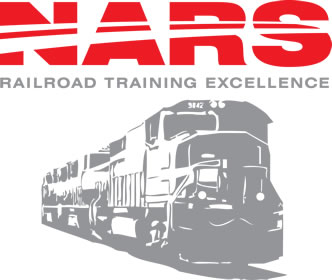 These courses provide the opportunity for qualified roadway workers to stay up-to-date with CFR Title 49 Subtitle B Chapter II 214.343 and training and qualification in general.
They also meet BNSF's training requirements.
Upon successful completion of these courses, you will be able to safely perform the duties of a lone worker, a lookout or a flagman, or will be able to safely obtain authority from the BNSF train dispatcher to work under the protection from movement of trains.
With so many contracted employees working for BNSF Railways, Roadway Worker Protection is not just a Federal Railroad Administration requirement for trackside workers, but it is also designed to prevent catastrophic accidents and injuries from occurring. The goal is that everyone goes home safely at the end of every workday.
The courses do not guarantee that an individual will be requalified. The FRA states that each employer is responsible for designating and recording which individuals are considered to be qualified and/or requalified. 
Testing guidelines
Students get two attempts to achieve a passing score of 80 percent. If the student does not receive a passing score, he/she will not be given a certificate of completion and will need to retake the course in its entirety.
Students who pass the exam receive a certificate of completion and a wallet card.
Only current railroad industry employees may enroll in these courses. If you have any questions, call us at 913-469-3919. Companies must have a current training agreement and a certificate of insurance in place with BNSF prior to the class start date.
Contact us to schedule training on your site or to request a quote.