Leadership is the art of motivating a group of people to achieve a common goal. A good business leader establishes a clear vision and shares that vision.
Learn how to inspire, stimulate, encourage, influence and spur your team to success through our business leadership courses. You can also earn a Business Leadership Certificate and add value to your résumé.
We have courses that will help you:
Build your confidence in leading others
Effectively persuade and influence people
Test your work/life balance
Clarify your goals and vision
Build a team
Write grants
Interview well
Avoid mistakes
How Can Business Leadership Courses Enhance My Life or Career?
Great leadership is at the heart of every successful organization. Our classes are chock-full of ways to develop your leadership skills and set you on a path to career advancement.
Improve your productivity
Get organized
Manage your work and personal stress
Maximize peak job performance
Courses offered may include:
The Abilene Paradox
The A.R.T. of Interviewing
Accelerating Business Decisions
Addressing Poor Performance
Advanced Coaching
Breaking Down Barriers Through Awareness: Unconscious Bias
Building Intercultural Work Teams
Building and Sustaining Trust
Bullying in the Workplace
Coaching for Peak Performance
Creating Successful Staff Retreats
Delegating with Purpose
Developing Your Training Program
Developing Yourself and Others
Driving Change
Effective Supervisory Skills
Embracing Change
Engaging and Retaining Talent
Executing Strategy at the Front Line
Facilitation
Fostering Innovation
Get it Right: Find Work that You LOVE!
Increasing Your Emotional Intelligence
Jim Collin's Great by Choice
Making High-Quality Decisions
Managing Managers
Maximizing Team Performance
Navigating Beyond Conflict
Negotiating for Results
Networking for Enhanced Collaboration
Onboarding: The Essential Rules for a Successful Onboarding Program
Positively Smart
Reinforcing Leadership Development
Research Skills for Business
Resolving Workplace Conflict
Setting Goals and Reviewing Results
Skills for the Administrative Assistant
Stephen Covey's Inspiring Trust
Strategies for Influencing Others
Strengthening Your Partnerships
Strong Start®
Time Management
Tough Topics on Employee Hygiene
Train the Trainer
Valuing Differences
Working as a High-Performing Team
Working with You is Killing Me
Your Leadership Journey
Why Choose JCCC Continuing Education Business Leadership Courses?
We're experienced. Our instructors are knowledgeable industry professionals.
We're up-to-date. Our material is relevant, our instructors know industry trends and our labs and training equipment are top-notch.
We're flexible. We offer face-to-face and online classes.
We're convenient. Get high-quality courses and training close to home or customized training at your site.
We're affordable. Costs are reasonable and usually less than other area training centers.
Ready to choose your course?
Not finding what you need? We also offer Customized Training suited to your situation.
Learn more
Search all Continuing Education courses and programs
Search now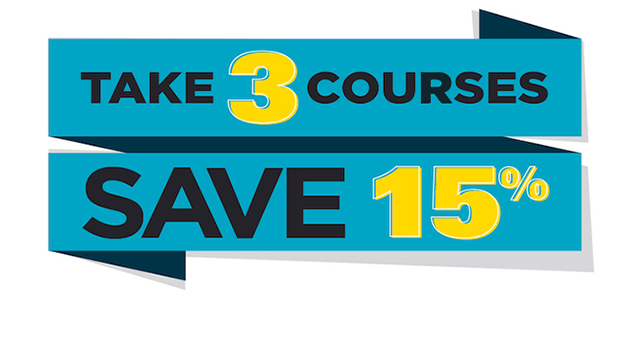 Take 3 and SAVE!
Receive a 15% discount when you register and pay for three qualifying classes in one transaction!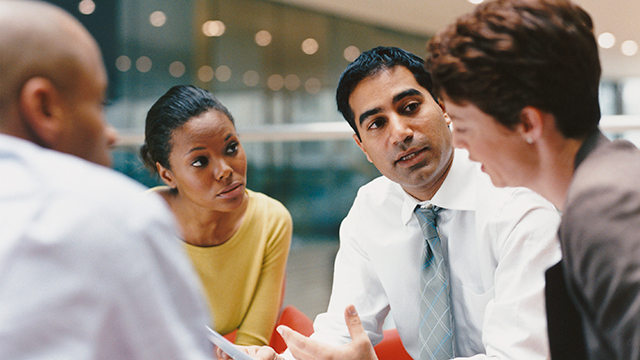 Get to know your team
Gain quality insights into the strengths and development needs of you and your workforce.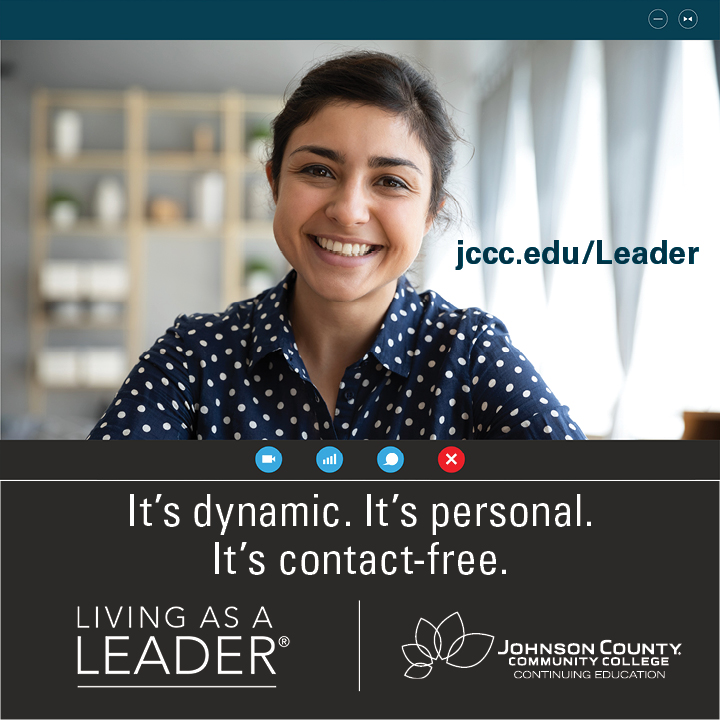 Request more information