You Helping You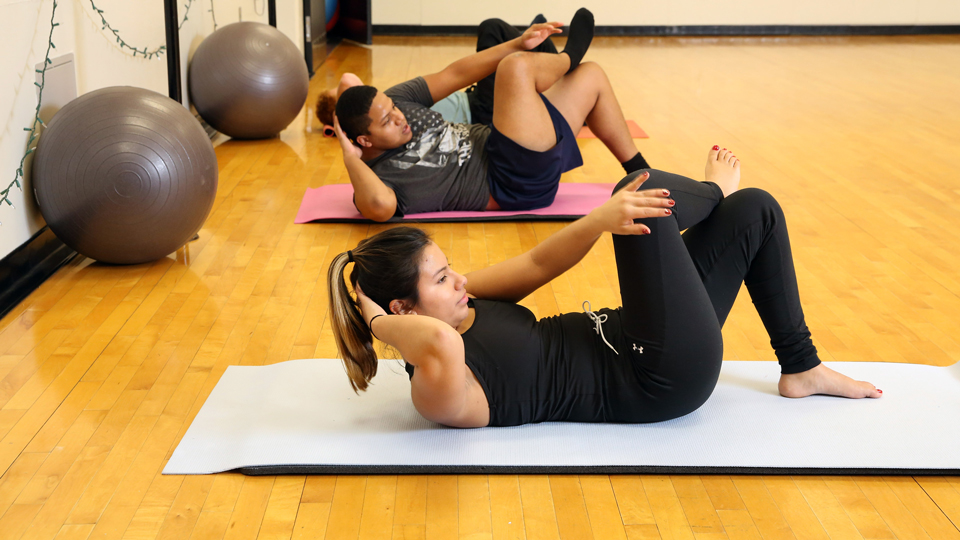 Fall 2023
Check back later for Fall program information!
Student Wellness is looking forward to serving JCCC students to continue living out, sustaining and developing healthy lifestyles.
Group Fitness Classes and Wellness Programs will continue for all JCCC students!
It's free!
---
Barbara Gill Lifetime Fitness Center
FREE access to JCCC's fitness center.
JCCC's Lifetime Fitness Center is open seven days a week and is located on the second floor of the GYM. It includes multiple cardio machines, weight machines, total body weight training and a specialized 20-minute total body circuit training system.
For more information visit the Barbara Gill Lifetime Fitness Center web page.
---
Group Fitness
Check back later for Fall information!
---
Wellness Programs
Fall 2023
For more up to date event details, visit Get Involved @ JCCC. 
---
Assessments
Visit the CavFit Lab in GYM 033 to assess your fitness.
Email studentwellness@jccc.edu for more information.
---
Virtual Student Wellness
Virtual Student Wellness will provide you with educational and interactional fitness and wellness information. This includes detailed campus fitness and wellness opportunities, physical fitness recommendations, benefits and ways to meet, fitness assessment sign ups, fitness challenges, and much more
---
Vision and Purpose
JCCC's Student Wellness vision is to promote health and wellness by building a cohesive campus community for students by furthering their academic success through healthy lifestyle engagement.
For more information or if you have questions, please email Student Wellness.
Sign Up for Wellness News
---
---