You Helping You
---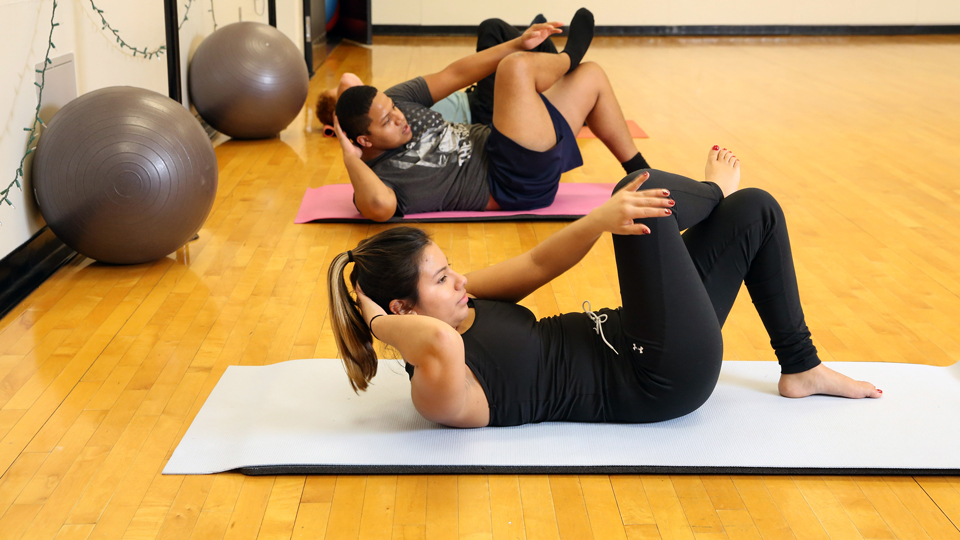 Welcome to Virtual Student Wellness for the Spring 2020 Semester
We are excited that you are taking an interest in making health, fitness and wellness a priority. During this pandemic time, your health and wellness are more important than ever!
"JCCC Student Wellness" is an exclusive complimentary resource for JCCC Students to a variety of wellness and fitness options – similar to those on campus! We are here to help or you can workout on your own!
When you enroll in JCCC Student Wellness through Canvas, you will have access a variety of options.
Group Fitness Workout Videos:

Yoga
Resistance Training
Weight Training
Hip Hop Fitness
Pilates
Abs and Core
Meditation
Zumba
HIIT PLUS wellness programs
MAY Finish Strong Challenge
personal trainers and more!

21 Days of Taking Care of You

Kicks Off April 30 and May 1 with Walking/Running for Health Live at noon.
M - MOVE
A – AND Take Care of
Y – YOU CHALLENGE!
Barbara Gill Lifetime Fitness Center
Due to COVID-19, Barbara Gill Fitness Center is currently closed.
Starting with: FREE access to JCCC's fitness center.
JCCC's Lifetime Fitness Center is open seven days a week and is located on the second floor of the GYM. It includes multiple cardio machines, weight machines, total body weight training and a specialized 20-minute total body circuit training system.
---
Wellness Programs
The Healthiest Club on Campus Challenge (PDF): Join in and find out which JCCC campus club is healthiest! Clubs earn points for wellness activities. Each quarter, the club with the most wellness points wins.
---
Assessments, Personal Training and Wellness Coaching
Send us an email to schedule a 15-minute introductory session.
---
Amenities
Locker Rooms GYM 006 Men/ GYM 037 Women
There are one women's and one men's public locker room for students, staff and faculty use. The locker rooms include showers and restrooms as well as lockers.
Lockers
The tall lockers in each locker room (located next to four cubicle lockers) are for hourly use only. Bring your own lock and lock up your stuff during your class or activity, then empty the locker and remove your lock until the next time you need a locker. Leave the tall locker empty and ready for the next user.
All individuals are responsible for providing their own locks, and any locks left on the tall lockers will be removed daily.
Towel Service
Clean towels are available in the fitness center for use during your workout.
---
Vision and Purpose
JCCC's Student Wellness vision is to promote health and wellness by building a cohesive campus community for students by furthering their academic success through healthy lifestyle engagement.
For more information or if you have questions, please email Student Wellness.
Sign Up for Wellness News