Together, Father & Daughter Pursue Career Goals
August 30, 2023
2 Generations / 2 Perspectives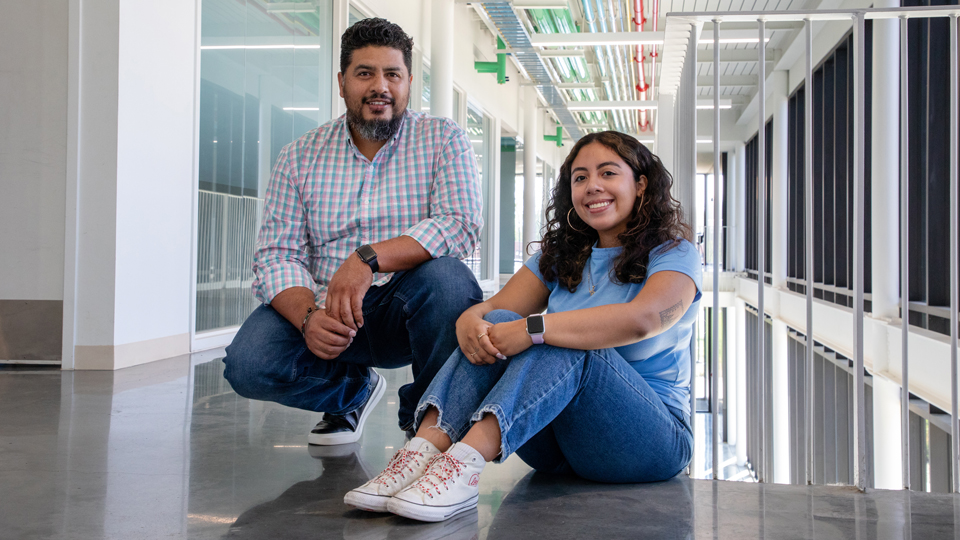 Alyssa Jimenez-Garcia and Emmanuel Jimenez, a father/daughter duo, learned side by side in JCCC's Industrial Safety/OSHA 30 class.
Alyssa hopes to transfer credits from her Associate of Science degree to a university and become a civil engineer working in transportation or water safety.
"I really just want to better my community and the communities around me," she said.
Emmanuel enrolled in JCCC's Electrical Technology program and aspires to own a business.
"No matter how old you are or where you come from, JCCC gives you an opportunity to learn," he said. "I come from an immigrant family and now that I can attend JCCC, I'm learning something that I love doing."
Together We Can!
Many times, parents put their career goals on hold to support their children's ambitions. JCCC meets you at any stage of life with affordable tuition, flexible class schedules and excellent instruction.
Enroll today … and celebrate your successes together.