September 16, 2022
Creating a Culture Beyond Bias
Biases in healthcare lead to detrimental effects on quality patient care. This one-day conference focuses on acknowledging and removing biases in healthcare simulation to enhance healthcare education and improve patient care.
A full day of innovative learning and observation with workshops led by renowned experts
Multiple small-group workshop sessions give you actionable steps to creating equitable patient care outcomes. The workshops are provided by leading simulation experts, as well as internationally known speakers, consultants and researchers in nursing, medicine, simulation and health care.

Dr. Marjorie White, Dr. Jessica Williams, Dr. Chrystal Rutledge, Dr. Michelle Brown
Keynote Jessica Nordell, New York Times best-selling author
"Creating a Culture Beyond Bias: The Science and Practice of Overcoming Unconscious Bias"
Nordell is an acclaimed journalist with more than fifteen years of science reporting. Her presentation equips audiences with tools to dismantle bias and change behaviors.
Conference objectives
Identify and discuss the various implicit biases in the healthcare setting.
Develop and demonstrate the tools for addressing implicit attitudes in conversations.
Collaborate with colleagues on actionable ways to change behaviors and promote health equity.
Who should attend?
This conference is ideal for Healthcare Educators, Practitioners and Simulation Staff:
Physicians
Nurses
Respiratory Care
Emergency Medical Services
Allied Health
Psychologists
Behavioral Sciences
Simulation Operations Specialists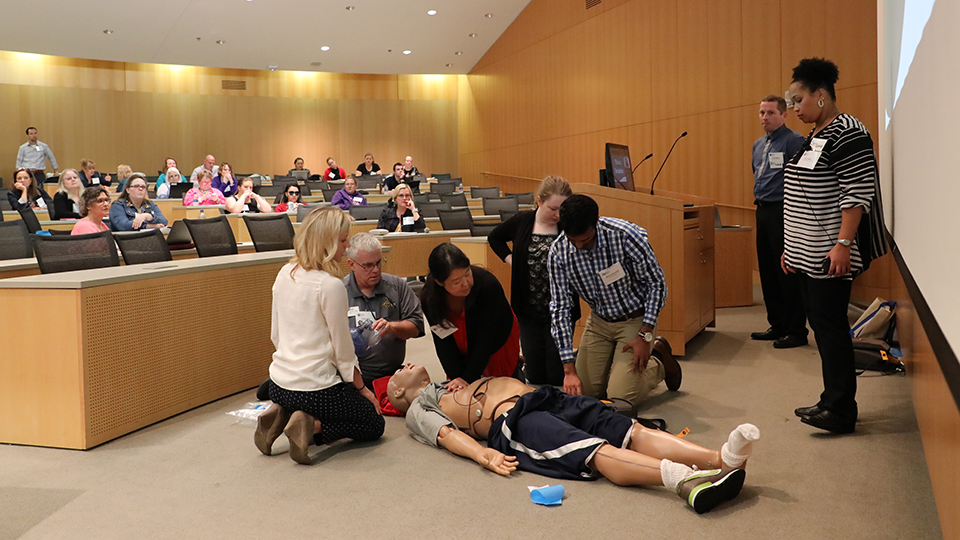 Healthcare Simulation Center
JCCC's state-of-the-art
Healthcare Simulation Center
allows students to practice safe care in a facility that closely mimics a hospital setting.