---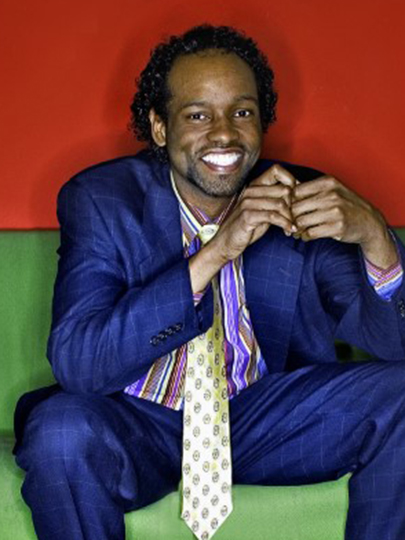 Damron Russel Armstrong,
Writer, Actor, Director and now Producer Damron Armstrong spent his formative years in Kansas City, Missouri. He has worked on most every stage in the greater Kansas City area. A familiar fixture at the Unicorn Theatre, Coterie Theatre, Theatre for Young America, The American Heartland, The Living Room, Chestnut Fine Arts Center, The New Theatre and Kansas City Actors Theatre, Damron's résumé is quite extensive. He's performed nationally in Raisin in the Sun - Arizona Theatre Co.; The Full Monty - Show Palace, Florida; Dreamgirls - The Palace, New Hampshire; and off-Broadway in Children of Eden - PaperMill Playhouse, New Jersey, just to name a few. As a director, his credits also range from local to international: Three Guys Naked from the Waist Down (yes a musical comedy) - TANSTAAFL, Assassins - The Barn Player, and most recently An Octoroon for the Unicorn Theatre. As Producing Artistic Director of the Black Repertory Theatre of Kansas City he has directed: Looking Over the President's Shoulder, Othello the Remix, Ain't Misbehavin', Memphis, Five Guys Named Moe, The Colored Museum and A Soldier's Play.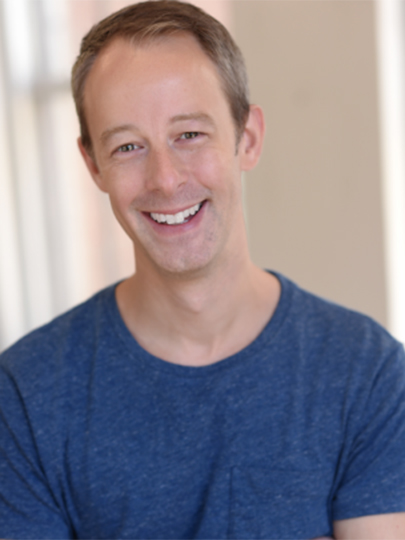 Jason Bohon,
Professional Actor, Director, Movement Educator, Teacher
Jason Bohon is a New York-based actor, director, and theatre-maker. He has worked with Connecticut Repertory Theatre, New Jersey Shakespeare Festival, Shakespeare & Company, Theatre de la Jeune Lune, The Children's Theatre of Minneapolis, Theatre Latte Da, Kansas City Repertory Theatre, and the Minnesota Orchestra, to name a few. He is the Producing Director and Artistic Associate of the award- winning Split Knuckle Theatre Company, where he has created and toured original works to London, Paris, Bangkok, Athens, Prague, the Netherlands, Frankfurt, and Brussels. Split Knuckle's work was recognized in the May 2011 American Theatre Magazine article "The Americans Are Coming." He is a member of the Actors Equity Association, the Stage Directors and Choreographers Foundation, the Network of Ensemble Theatres, Association of Performing Arts Presenters, the Association of Theatre Movement Educators, and the Lincoln Center Directors Lab. He was also the Founding Artistic Director of Three Sticks Theatre Company in Minneapolis from 2005-2010, where he created and toured original devised works around the USA and Canada.
Jason has been in-residence as a guest director, teaching artist, and instructor at numerous colleges and universities, including the University of Minnesota/Guthrie Theatre, University of Central Missouri, University of Massachusetts at Amherst, Texas A&M University, Oklahoma State University, Albright College, South Dakota State University, and Johnson County Community College. He recently served for two years as a Visiting Assistant Professor of Theatre at Drake University in Des Moines, Iowa, where he directed Tennessee Williams' "A Streetcar Named Desire" and George Feydeau's "A Flea In Her Ear." He is a Communications Consultant with a New York-based communications firm, Exec/Comm, where he teaches business presentation and interactions skills. He holds a Master of Fine Arts degree in Lecoq-based Physical Theatre from Naropa University in cooperation with the London International School of Performing Arts, a Bachelor of Fine Arts degree in Acting and Directing, and a Bachelor of Arts degree in English Literature from the University of Central Missouri.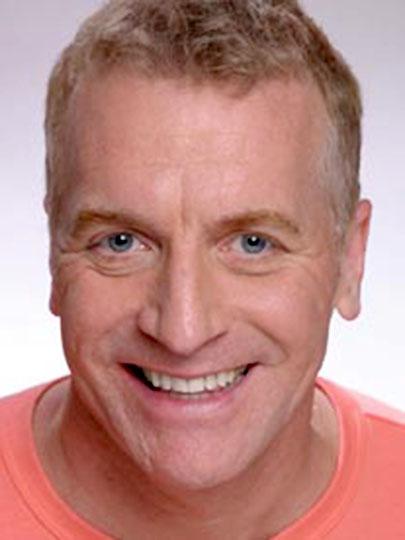 Bill Bowers,
Professional Mime, Actor, Artist, and Teacher
Bill Bowers: Hailed by critics as the most accomplished and renowned mime of his generation, Bill Bowers currently performs and teaches the art of physical storytelling throughout the world. His methods and exploration of universal truths transcend the spoken word to educate and touch audiences in countries as varied as Poland, The Netherlands, Scotland, Japan, Macedonia, Romania, Italy, Germany, Norway, Germany and Austria.
An award-winning actor, Bowers has also performed in all 50 United States and Puerto Rico appearing on the stages of Broadway, The Kennedy Center, The White House, Steppenwolf, LaMaMa, Theatre for a New Audience, St. Anne's Warehouse, Urban Stages, Rattlestick Playwrights Theater, Ensemble Studio Theater, Radio City Music Hall, HERE, and the New York International Fringe Festival. His Broadway credits include Zazu in "The Lion King" and Leggett in "The Scarlet Pimpernel." He has also portrayed the great silent clowns: Charlie Chaplin in the world premiere of "Little Tramp," Pierrot in the world premiere of "Beethoven N Pierrot," and Petruchka with The Colorado Symphony.
A passionate student and educator, Bowers studied with the legendary Marcel Marceau and currently serves on the faculties of New York University, Stella Adler Conservatory, and William Esper Studios. He is also presently a Visiting Professor at Williams College. He holds an MFA from Rutgers University's Mason Gross School of the Arts, and an Honorary PhD from Rocky Mountain College.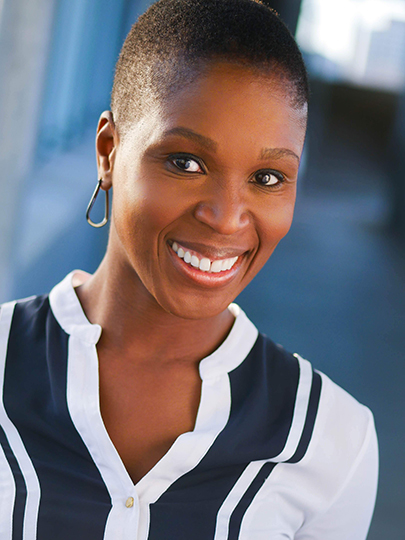 Yetunde Felix-Ukwu,
Yetunde Felix-Ukwu (she/her) is a young theatre professional involved in all aspects of theatre. Some of the names she will answer when you call her are: actor, dialect coach, content creator, college instructor, Artistic Associate or simply, artist. She graduated from the University of Missouri-Kansas City with a Master of Fine Arts in Acting and Directing. She has served as a dialect coach at KC Repertory Theatre, Portland Center Stage, Kansas State University and Theatre Squared. In addition to performing across the stages of Kansas City, she can be found serving as the Artistic Assistant at the Kansas City Repertory Theatre. Shortly before the pandemic she, along with her artistic partner Khalif Gillett began a 'videocast' called Acting Black which discusses the challenges and joys of being a young Black actor. Topics that are special to her include mental health awareness, social justice, and equity, diversity and inclusion. She is a native of Washington, D.C., and loves spending time with her family and her dog named Juno. She can be found on Instagram @yetunde2.0 or @theactingblacks.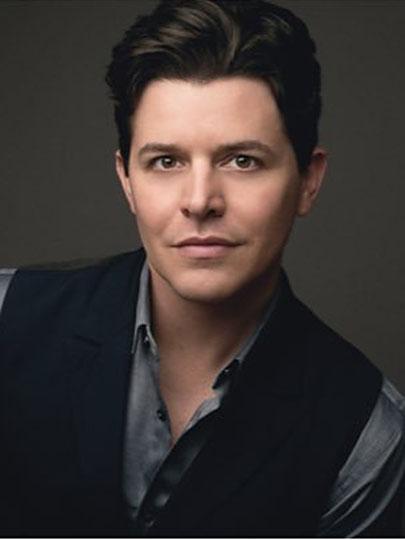 Jason Forbach,
Professional Actor, Singer, Writer, and Teacher
Jason Forbach has been an actor in New York City for over 14 years. He made his Broadway debut in the 2014 Tony nominated revival of "Les Miserables" as Enjolras, where he reprised the role he played on the 25th Anniversary National Tour for 3 years. He also appeared in "The Phantom of the Opera" for 3 years with the Las Vegas company and is currently with the 30th Anniversary company on Broadway. He was a part of the adapted revival of "The Secret Garden" that played across the country as Albert Lennox.
Jason made his Off-Broadway debut with The New Group at Minetta Lane and appeared in the ActFrench Festival's production of "A.W.O.L." at 59e59 Theater and regionally with companies such as Washington D.C. Shakespeare Theater Company, Pennsylvania Shakespeare Festival, Paper Mill Playhouse, 5th Avenue Theater, The Kennedy Center, North Shore Music Theater, Sacramento Music Circus, and Theater Under the Stars. He has sung on the concert stage at Carnegie Hall, Omaha Symphony, New Jersey Festival Orchestra, Las Vegas Philharmonic, Abilene Philharmonic; on the opera stage with Boston Lyric Opera, Fresno Opera and Central City Opera; and was a regional semifinalist for the Metropolitan Opera National Council Auditions. He has also performed on T.V.'s "America's Got Talent," "Good Morning America" and "The 68th Annual Tony Awards." He has three solo albums, "A New Leading Man," "Revolutionary" and "Remembering to Dream," all available on iTunes, and has appeared on original cast albums of "An American Victory" and "Song of Solomon" with Broadway Records, "The Music Teacher" on Bridge Records and "Overture" on DLC Music.
Jason is most recently an award-winning playwright, having placed in the New Works of Merit Playwriting Competition with his play "Heathen Hill."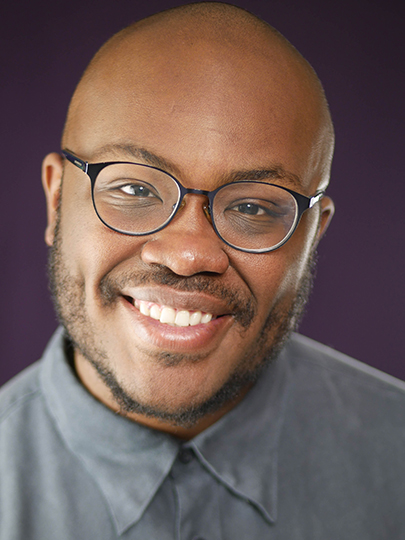 Khalif J. Gillett,
Khalif J. Gillett is a Belizean-American actor, writer, director, photographer and content creator originally from Los Angeles. He received his B.A. in Theatre Film and Digital Production from the University of California-Riverside and his MFA in Acting and Directing from the University of Missouri-Kansas City.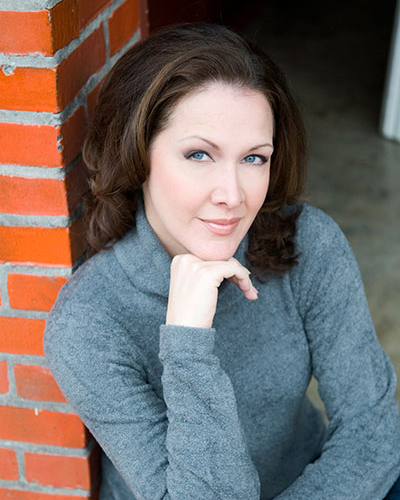 Kaitlin Hopkins,
Professional Actor, Singer, Director, Teacher, and Author
Kaitlin Hopkins is an award-winning actress, director, and educator and has worked in theatre, film, and television for more than 30 years. In 2009, she created the BFA musical theatre program at Texas State University. She currently heads the program, recently named one of the top 10 musical theatre programs in the nation.
Kaitlin's Broadway acting credits include: "Noises Off" with Jane Curtin from "Saturday Night Live," "How The Grinch Stole Christmas," originating the role of Mama Who, and "Anything Goes" with Patti LuPone. Kaitlin has a half-dozen cast album credits to her name, and has originated multiple roles off-Broadway, including: "Bat Boy - The Musical," for which she received Drama Desk and Ovation Award nominations, "Bare: A Pop Opera," and "The Great American Trailer Park Musical." In addition, she originated roles in the national tours of Disney's "On the Record" and "Dirty Dancing," and in the international tour of John Adams's opera "I Was Looking at the Ceiling and Then I Saw The Sky," directed by Peter Sellars.
Kaitlin has appeared in more than 50 television shows, including "Star Trek Deep Space Nine," "Star Trek Voyager," "Spin City," "Law and Order SVU," "Law and Order CSI," and three years on "Another World" as Dr. Kelsey Harrison. Her feature film credits include "The Nanny Diaries," "Confessions of a Shopaholic," "Crocodile Dundee in Los Angeles," and "How to Kill Your Neighbor's Dog" with Kenneth Branagh. As a director, Hopkins's productions have been recognized by the Austin Critics' Table Awards with 11 nominations and 7 wins, including Best Musical for "Oklahoma!," "Urinetown," and "Anything Goes." In addition, she directed, co-wrote, and co-produced the world premiere of "The World According to Snoopy," licensed by Concord Theatricals.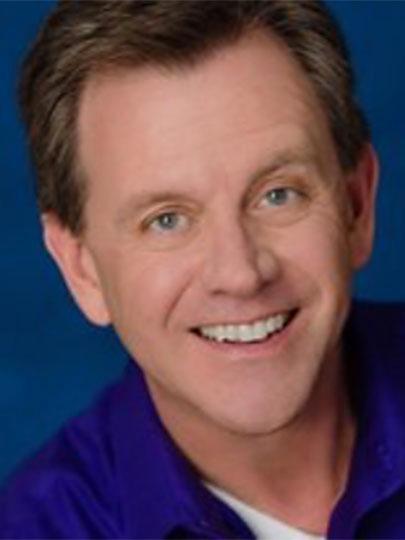 Timothy Mooney,
Professional Actor, Director, Producer, Playwright, and Author
Timothy Mooney is the author/adaptor of "Breakneck Hamlet," "Breakneck Julius Caesar," "Lot o' Shakespeare," as well as "Shakespeare's Histories; Ten Epic Plays at a Breakneck Pace!" new one-man plays which "crack the code" on Shakespeare's most challenging work, which, along with his play "The Greatest Speech of All Time," makes challenging rhetorical delivery accessible to audiences everywhere. Mooney's newest play, "Man Cave, a One-Man Sci-Fi Climate Change Tragicomedy, has been celebrated as a "haunting and hilarious" awakening to the critical urgency of the climate crisis. Mooney's acting textbook "Acting at the Speed of Life" breathes life into stylistic performance at high schools and colleges, while his "Big Book of Molière Monologues" has given actors everywhere a new resource for comic classical auditions. Over 20 years, Tim's very first one-man play, "Molière than Thou," drawn from his 17 new adaptations of the plays of Molière (featuring Mooney's impish sense of rhyme) has been presented over 500 times, giving some hundred thousand students their first introduction to Molière. These iambic pentameter variations (most published by Playscripts and Stage Rights) have been produced well over 150 times around the world, winning competitions at high school, regional and national festivals. Tim's latest adaptation is a new rhymed version of Goldoni's "The Servant of Two Masters." He continues to present his (now) TEN one-man shows across North America under the umbrella of the "Timothy Mooney Repertory Theatre."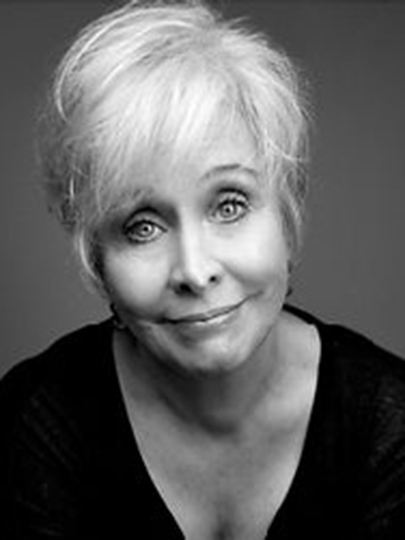 Nancy Opel,
Professional Broadway Actor
Nancy Opel is a Tony Award nominated actress best known for originating Pennywise in "Urinetown: the Musical" on Broadway. She most recently appeared as Madame Morrible on Broadway in "Wicked."
A Juilliard Graduate, Nancy Opel made her Broadway debut as a "Person of Argentina" in the original 1979 production of Andrew Lloyd Webber and Tim Rice's "Evita," and later in the run was the replacement for the leading role. She also starred on the national tour of the same production as Eva. She then originated the roles of Betty and Frieda in Stephen Sondheim's "Sunday in the Park with George." After appearing as the replacement for Hope Harcourt in the 1987 revival of Cole Porter's "Anything Goes," Opel played Eleanor in "Teddy & Alice," a musical that drew upon both the relationship between Teddy Roosevelt and his daughter as well as on the music of John Philip Sousa. She covered the roles of Pamela Prideaux and Dossie Lustig in the Original Broadway Production of "Getting Away With Murder," followed by playing Corine in "Triumph of Love," an adaptation of the 1732 play by Pierre de Marivaux. She also covered Isabelle's Mother, Lady India, and Capulat in the Lincoln Center Revival of "Ring Round the Moon."
Opel went on to originate the role of Penelope Pennywise in "Urinetown" by Mark Hollmann and Greg Kotis. Her performance earned her a Tony nomination for Best Actress in a Musical. Opel played the Yente in the Broadway revival of "Fiddler on the Roof," in addition to coming into the roles of Madame Morrible in "Wicked," Mama in "Memphis," and Madame in "Rodgers + Hammerstein's Cinderella" on Broadway. Most recently she was seen in the Original Broadway Cast of "Honeymoon in Vegas" as Bea Singer, along with the International Touring World Premiere Production of Hal Prince's "Prince of Broadway."
Off-Broadway Credits include "Personals" as Louise, "All in the Timing," Sandy in "Don Juan in Chicago," "Mere Mortals and Others," Mrs. Hatch in "On a Clear Day You Can See Forever," "Polish Joke," Miss Cratchitt in "Gypsy," Mayor Babs Belgoody in "The Toxic Avenger," "Do I Hear a Waltz?," Bobby Goldman in "Curvy Widow," and Gramma in "Hey, Look Me Over!" On the West End, Opel was featured in "Paradise Found," and regionally in the US as Louise in "Holiday Inn" at The Muny.
On TV Opel has been featured on shows such as "The Big C," "Law and Order: Criminal Intent," "Law and Order: SVU," "Flight of the Conchords," "One Life to Live," and "All My Children." She also works as a private acting and singing coach in New York City.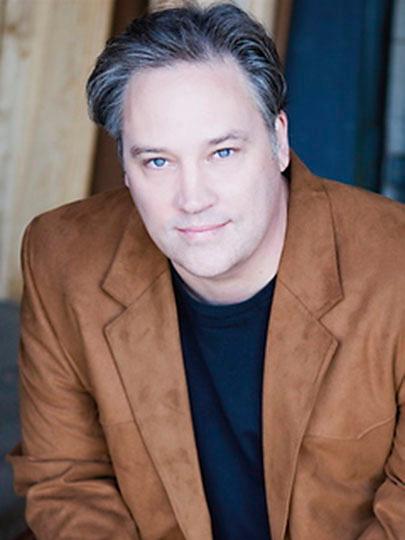 Jim Price,
Professional Actor, Singer, Playwright, and Teacher
Jim Price has amassed numerous Broadway, off-Broadway, and national touring credits over his 25 years in show business, including the original Broadway cast of "The Civil War" and "Ring of Fire," national and international tours of "Les Miserables," as well as being an original cast member of the off-Broadway hits "Bat Boy-the Musical" and "bare:a pop opera." As a playwright, he was selected to be a Lark Playwright's Workshop Fellow for 2007-2008 to take part in a yearlong development program run by renowned playwright Arthur Kopit. Jim's play, "Collision Course" (semi-finalist, O'Neill), has had readings/workshops produced at the Actor's Studio (P/D workshop), Stanford University, The Shotgun Players in Berkeley, the Lark Theatre in New York City, and most recently a new one-act version was premiered at Texas State University.
He is the composer/lyricist of "Cold Feet," a musical (finalist, O'Neill NMTC), which is now licensed by Miracle or 2 Productions in New York City He has taught master classes in acting, musical theatre, and playwriting at colleges all around the country and is currently the Head of Playwriting at Texas State University. Jim is a graduate of the University of Michigan and is a member of Actor's Equity, Screen Actors Guild and is the Southwest regional representative for the Dramatists Guild.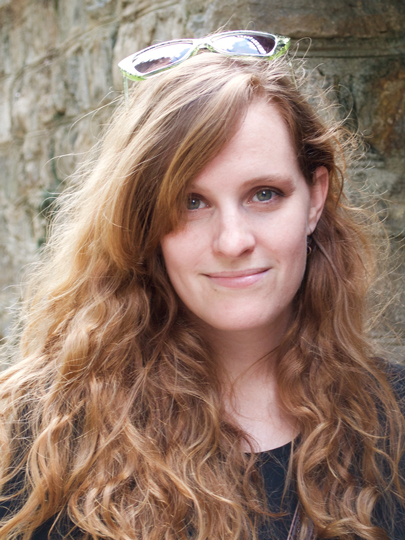 Brooke Redler,
Professional Stage Manager
Brooke Redler: Off-Broadway credits include "Breathing Time," "The Faire" and "From White Plains" (production stage manager, Fault Line Theatre). Regional theatre credits include "Once on This Island," "In The Heights," "Million Dollar Quartet," "The Curious Incident of the Dog in the Night-Time," "Summerland" and "Native Gardens" (Cincinnati Playhouse in the Park); "Hair: Retrospection," "Stillwater," "The Whipping Man," "August: Osage County," "Cabaret" and five seasons of "A Christmas Carol" (production stage manager, Kansas City Repertory Theatre); "Peter and the Starcatcher" and "Richard II" (Utah Shakespeare Festival); "Vanya and Sonia and Masha and Spike" (Center Stage in Baltimore); "The Drowsy Chaperone," "Is He Dead?" and "Harry the Great" (Creede Repertory Theatre). Assistant stage management credits include "Our Town," "A Flea in Her Ear," "Clay," "Jitney" and "Love, Janis" (Kansas City Repertory Theatre); and work at Starlight Theatre, Stages St. Louis and Heart of America Shakespeare Festival. Brooke also has worked in opera, with credits including "Moscow," "Cherry Town" and "Medea" (PSM, Opera Long Beach); and "Ariadne Auf Naxos," "The Coronation of Poppea," "Frida," "Die Fledermaus" and "Tosca" (ASM, Cincinnati Opera). She also spent two seasons at The Santa Fe Opera.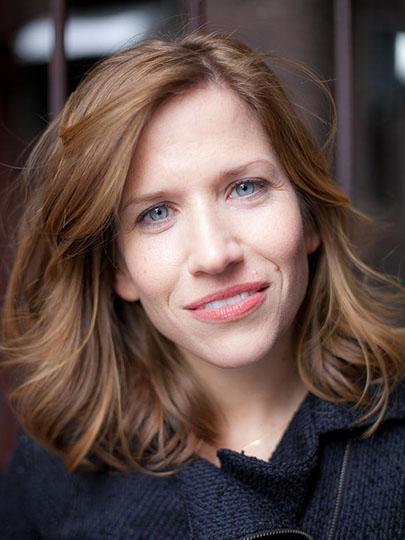 Alyson Rutter,
Professional Actor, Director, Producer, Voice Over Artist, Puppeteer and Teacher
Alyson Schacherer Rutter recently starred in the short films VIDEO, THE GREAT LOVE ROSEMARY and APATHY. She has appeared in: THE KNICK, DAMAGES, and BORED TO DEATH and in the upcoming feature film WE ONLY KNOW SO MUCH. She's been onstage at The Barrow Group in: SAVE ME by Stefanie Zadravec and THE OFFICE, SWEET PERFUME, POWER FAILURE and THE GOLDILOCKS EFFECT her one woman show, all with FAB Women. Other NY credits include: DARKTIME IN SKIPLAND (The Brick), NO ACT (Living Image Arts) and SCOREFEST (a piece she later directed at Disney's REDCAT with The Code International). Other directing credits include: THE PAVILION (with Lee Brock), DYING CITY, GRUESOME PLAYGROUND INJURIES, among others. She teaches acting in the San Francisco Bay Area.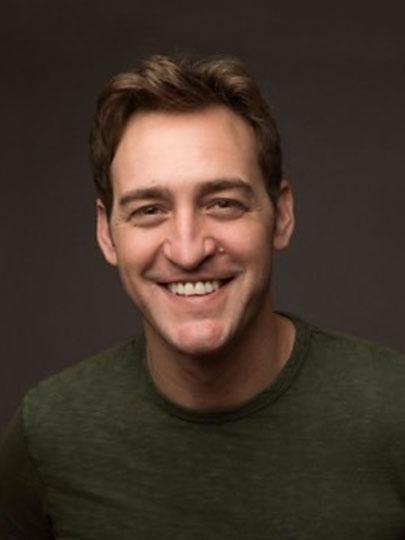 Joseph Spieldenner,
Professional Actor, Singer
Joseph Spieldenner: Select Credits: 25th Anniversary National Tour of "Les Miserables" (Grantaire/ us Javert), National Tour of "South Pacific" (Joe Cable), "Children of Eden" (Adam/Noah, Astoria Performing Arts Center), "OKLAHOMA!" at (Curly, Media Theater), "Miss Saigon" (Chris, Seaside Music Theater) Originally from Albion, Maine, Spieldenner was in the recent Broadway revival of "Les Miserables" as Grantaire. He was also seen in the National Tour of the 25th Anniversary of "Les Miserables," as well as in the tour of "South Pacific." He has performed at North Shore Music Theatre, North Carolina Theater, Paper Mill Playhouse, Sacramento Music Circus and on other stages. His TV credits include "Redrum" on InvDiscovery, as well as the Netflix series "Iron Fist."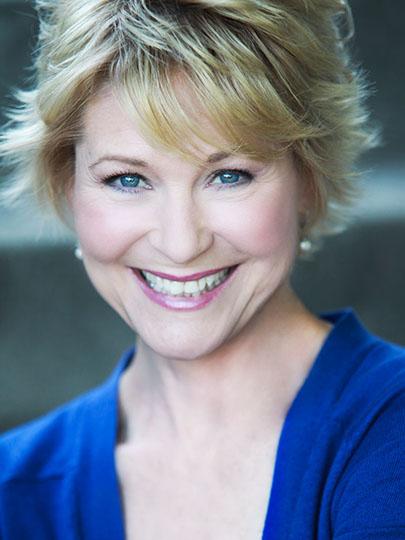 Dee Wallace Stone,
Professional Actor, Author, Public Speaker, and Radio Talk Show Host
Dee Wallace (born Deanna Bowers; December 14, 1948), also known as Dee Wallace-Stone, is an American actress and comedienne. She is perhaps best known for her roles in several popular films. These include the starring role as Elliot's mother in the Steven Spielberg film "E.T. the Extra-Terrestrial" (1982), her most widely seen role. She also played key roles in popular cult films "The Hills Have Eyes" (1977) and "The Howling" (1981) and appeared in "The Stepford Wives" in 1975 and "10" (1979). In total, Wallace has appeared in more than 85 films.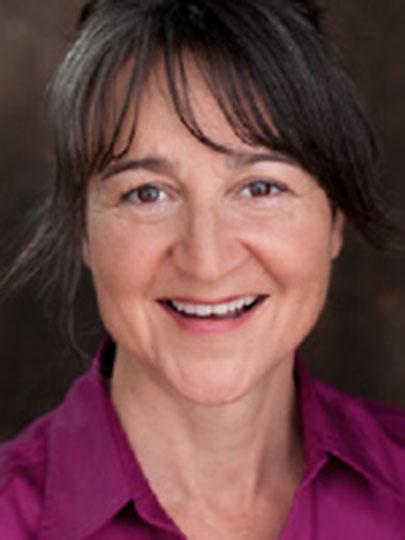 Catherine Weidner,
Professional Actor, Director, and Teacher
Catherine Weidner is a teacher, director and actor, who currently serves as the Chair of the Department of Theatre Arts at Ithaca College. Recent professional acting and directing credits include "Third" by Wendy Wasserstein at the Hangar Theatre, directed by Artistic Director Michael Barakiva, and directing "Othello" and "As You Like It" for Theater at Monmouth in Maine. In 2014, she played Silda in "Other Desert Cities" at the Hangar Theatre and directed Henry V for Austin Shakespeare. Other professional credits include directing an adaptation of Jane Austen's "Emma" for Nebraska Repertory Theatre; "Taming of the Shrew," "Titus Andronicus," and "Merry Wives of Windsor" for the Illinois Shakespeare Festival; "Two Gentlemen of Verona" for Theater at Monmouth in Maine; and "Or," at Caffeine Theatre in Chicago. As an Equity actor, she has worked at The Kennedy Center in "A Streetcar Named Desire" with Patricia Clarkson, Amy Ryan and Noah Emmerich, directed by Tony-Award-winner Garry Hynes; at Center Stage in Baltimore in "Blithe Spirit," and "Mary Stuart"; and at Arena Stage in Washington, D.C., in "The Heidi Chronicles," directed by Tazewell Thompson. She has worked at The Guthrie Theater, Theatre de la Jeune Lune, the La Jolla Playhouse, and with Bread & Puppet. She holds a BFA in Acting from Ithaca College and an MFA in Directing from the University of Minnesota, and has also trained at Complicite in London, The Second City in Chicago and The Neighborhood Playhouse in New York. For ten years she was the Program Director of The Shakespeare Theatre Company's Academy for Classical Acting at the George Washington University, offering a one-year MFA in Classical Acting. From 2007-2013 she taught Classical Acting and Heightened Text at The Theatre School at DePaul University, where she served as Head of BFA Acting.
For Ithaca College Theatre, she has directed "Cabaret," "Company," and "As You Like It," and taught Audition Techniques, Acting I, Freshmen Scene Study, Sophomore Scene Study, Sophomore Voice & Speech, Styles of Acting I: The Greeks & Shakespeare, and Special Topics: Shakespeare Intensive.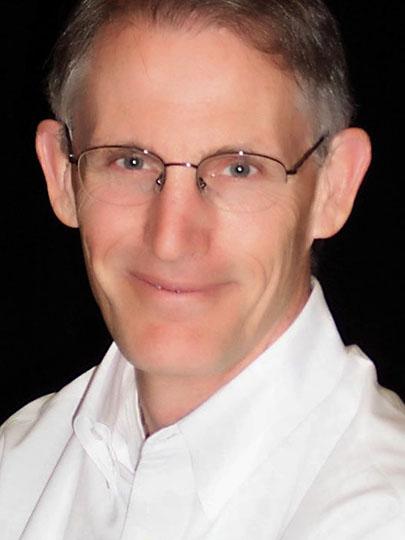 Robert Westenberg,
Professional Actor, Director, and Teacher
Robert Westenberg: American musical theatre actor and acting teacher Robert Westenberg (b. Miami Beach, FL, 26 October 1953) had a substantial career on Broadway, the highlights of which were his roles in the casts of two Stephen Sondheim musicals, the Wolf and Cinderella's Prince in "Into the Woods" (1987) (for which he received a Drama Desk Award and a Tony® nomination), and the title role (replacing Mandy Patinkin) in "Sunday in the Park with George" (1984). Both of the Sondheim shows were televised (1991 and 1986 respectively). He also appeared off-Broadway, on regional stages and national tours, on series television, and in films. He is the musical theatre coordinator and associate professor in the theatre and dance department at Missouri State University.