Bios & Photos
Sean Leistico
Sean Leistico
Lead Scene Shop Assistant
---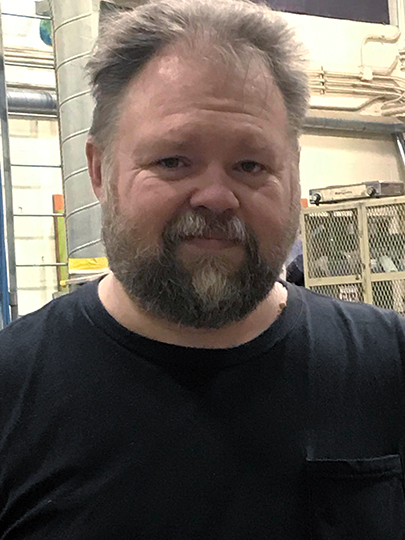 SEAN LEISTICO first discovered theatre at JCCC as a student and has since continued his career pursuits at JCCC, along with many other theatres & programs.
Sean's work at JCCC is expansive, serving as a Carlsen Center stagehand, a scene shop carpenter and appearing in over 20 main stage theatre department productions. Although he specializes in sound, he also works in carpentry, paint, lights, and projections.
Currently, Sean works with The Barn Players (where he's been since 2005) as their resident sound designer and facility technician. In addition to JCCC and The Barn Players, Sean's work contributions include Rockhurst University, OCTA, MTKC, One Time Productions, Fringe Festival, Padgett Productions, Sharp Women Productions, among others.
Sean's education includes both JCCC & UCM Warrensburg.
Contact Information
Sean Leistico
(913) 469-8500 (Ext. 4198)

Office Location
CC 174
View Map