Bios & Photos
Anthony McMurray
Anthony McMurray
Adjunct Assistant Professor
---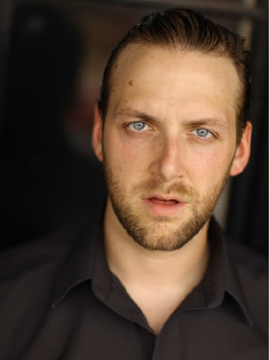 Anthony McMurray (AEA) is a Kansas City-based actor, director and comedian. He has performed with Wallis Knot Theatre, Section 26 productions, The Little Theatre of the Rockies, Swine Palace and Playmakers of Baton Rouge, to name a few. He has performed at comedy clubs such as Comedy Cellar, Peoples Improv Theatre, Gotham Comedy Club, Q.E.D. and EastVille Comedy Club, as well as many others strewn throughout the country.
Anthony's film and TV credits include the long-running daytime drama All My Children, Job Interviewing Made Easy and Night Herrings. He has also appeared in print ads for several pharmaceutical companies and industrials for Fortune 500 companies. He is currently the Academic Ambassador and Artist-in Residence at the New York Conservatory for Dramatic Arts, where he is the head faculty member in charge of recruitment and the national audition tour. 
Anthony has been the artistic director at Playmakers of Baton Rouge, Louisiana's premier theater for young audiences. At Playmakers he produced the main stage season, taught classes, and directed and produced the educational outreach tours. Every fall Playmakers travels to schools across Louisiana with the Wally Wise Guy Mini Safety Tour. With underwriting from Exxon Mobile, Playmakers is able to reach more than 10,000 students each year at no cost to schools. Students love to see Wally Wise Guy, a huge turtle, as he dances around the stage instructing Sammy Safeguard on what to do during a chemical emergency.
During his tenure at Playmakers, he directed the critically acclaimed regional premiere of The Snow Queen, or When Christmas Freezes Over. He holds a Master of Fine Arts degree in theatrical performance from Louisiana State University and a Bachelor of Arts degree in theatre arts from the University of Northern Colorado. 
Contact Information
Anthony McMurray
(913) 469-8500 (Ext. 6480)

Office Location
OCB 261
View Map