History Faculty Bios
Tai Edwards
Tai Edwards PhD
Associate Professor, history
---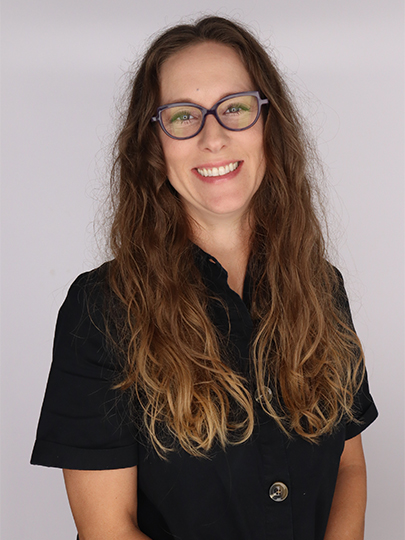 Tai S. Edwards – Professor of History (Ph.D. University of Kansas, M.A. George Mason University, B.S. University of Kansas) and Director of JCCC's Kansas Studies Institute (jccc.edu/KansasStudies). Dr. Edwards' research interests include North American colonization, U.S. imperialism, Indigenous peoples, gender, and disease. Her book, 
Osage Women and Empire: Gender and Power
 (University Press of Kansas, 2018) examined how Osage gender complementarity was central to the rise of an Osage "empire" in the 18
th
 century and in Osage resistance to U.S. settler colonialism in the 19
th
 century. She received the Edgar Langsdorf award for her article, "Disruption and Disease: The Osage Struggle to Survive in the Nineteenth-Century Trans-Missouri West" discussing how U.S. federal policy and settler invasion produced the disruptions necessary for epidemic disease to decimate the Osage population (see 
Kansas History,

 
vol. 36, no. 4, Winter 2013/2014). She, along with Paul Kelton, published "Germs, Genocides, and America's Indigenous Peoples" in the 
Journal of American History
 (Vol. 107, Is. 1 (June 2020), 52-76) and she contributed "The 'Virgin' Soil Thesis Cover-Up: Teaching Indigenous Demographic Collapse" in Kristofer Ray and Brady DeSanti, eds., 
Understanding and Teaching Native American History
 (University of Wisconsin Press, 2022). She has two co-edited book projects under contract with the University Press of Kansas: 
Lyda Conley and the Fight to Preserve Huron Indian Cemetery: With Documents and Oral Histories
 (with Stephanie Bennett and Samantha Gill) and 
ShokhÍ: How Iⁿ'zhúje'waxóbe Came Home and the Rematriation of a Stolen Monument

 
(with C. Huffman and Jay T. Johnson). She has also received JCCC's BNSF Railway Faculty Achievement Award (2018), College Scholar (2018), and Publication Award (2019, 2021). Dr. Edwards is, along with Farina King and Kiara Vigil, the co-editor of the University Press of Kansas' Lyda Conley Series on Trailblazing Indigenous Futures. She also recorded "U.S. Expansion and Hawaii" for of C-SPAN's "Lectures in History" series (2019).
As Kansas Studies Institute (KSI) director, Dr. Edwards has collaborated on many projects, including Humanities Kansas' Stories of the Vietnam War and HK's Big Ideas series, "How should we honor someone's military service?" KSI has continued recording veteran oral histories annually. She has collaborated with Special Olympics Kansas to record oral histories. Dr. Edwards has worked with the Quindaro Ruins Project Foundation board to preserve and document the history of Quindaro (
Kansas History: A Journal of the Central Plains
 "Special Issue: Quindaro," 42, 2 (Summer 2019)). She is also one of the collaborators on K-State's Chapman Center for Rural Studies' Kansas Land Treaties Project that annotates all of the federal government's treaties with the Kaw Nation (Lisa Tatonetti, Tai S. Edwards, and Mary Kohn, with Chester Hubbard, Haley Reiners, and Kinsley Searles, "How the Kaánze Homelands Became Kansas: The Treaty of 1825," 
Kansas History: A Journal of the Central Plains
, Vol. 46, no. 2 (Summer 2023)).
Dr. Edwards has served in many capacities, including: on the Kansas Association of Historians board; the Kansas Association for Native American Education board; the Kansas Advisory Council for Indigenous Education Working Group Essential Understandings Taskforce; as co-leader of JCCC's Diversity, Equity, and Inclusion Taskforce; as chair of JCCC's Academic Branch Council shared governance body.
Contact Information
Tai Edwards
(913) 469-8500 (Ext. 4505)

Office Location
OCB 234
View Map