History Faculty Bios
Vincent Clark
Vincent Clark PhD
Professor, history
---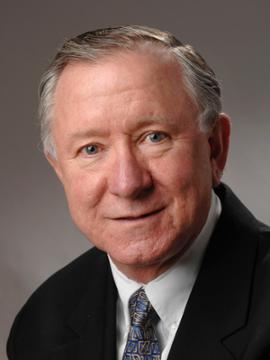 Vincent Clark, professor of history, teaches courses in U.S., Japanese, and European history. He was the first faculty chair of the Department of History, serving from 2009 to 2015.
Vincent has been member of the three-year Bridging Cultures program to globalize the United States history survey, funded by the American Historical Association and the National Endowment for the Humanities (2013-2015). In the summer of 2014 he participated in the Asian Studies Development Program Institute on Infusing Chinese and Japanese Philosophy, Religion, and Politics into College Courses at the East-West Center at the University of Hawaii. And in 2007 he studied in Japan as a member of the University of Pennsylvania Japan Seminar for College Faculty.
At JCCC he is a six-time winner of the Distinguished Service award. He has published articles and book reviews on modern German history and is currently doing research on the connection between nineteenth-century German and American Protestantism He has an M.A. and Ph.D. in history from the University of California, Riverside and conducted his dissertation research on a two-year Fulbright Graduate Fellowship at the Institute for Social and Economic History of the University of Heidelberg, Germany.
Contact Information
Vincent Clark
(913) 469-8500 (Ext. 3663)

Office Location
OCB 342F
View Map