Ryan Kramer
Adjunct Instructor
---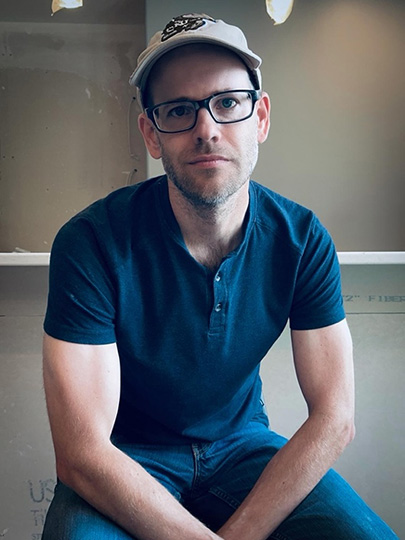 Ryan Kramer is a JCCC alumni who graduated from the program in 1999. With over 20 years of experience in competitive communications/e-media environments, Ryan bridged design and technology together to help solve a variety of problems for clients that included Bayer, Elanco, BASF, Hill's, Merck, Novartis and more. Ryan is adept at taking work tasks and breaking them down into agile workflows. He currently works in the agriculture industry designing and building websites.
Ryan joined the adjunct staff at JCCC in 2011 where he has worked with students on projects focusing on multimedia, package design, interactive web ads, motion graphics and more.
Ryan also runs a freelance business through his company RWK Studios where he specializes in websites for small to medium sized business as well as 3D modeling, photography, videos shoots, and motion graphics as well as doing ghost work for local advertising agencies and businesses. 
When he's not working, he's usually drawing, building, or fixing something around the house and is weirdly obsessed with the hobby of home theater.
Contact Information
Ryan Kramer
(913) 469-8500 (Ext. 3602)

Office Location
FADS 215
View Map