gdes-bios
Michael E. Kidwell
Michael E. Kidwell
Assistant Professor
---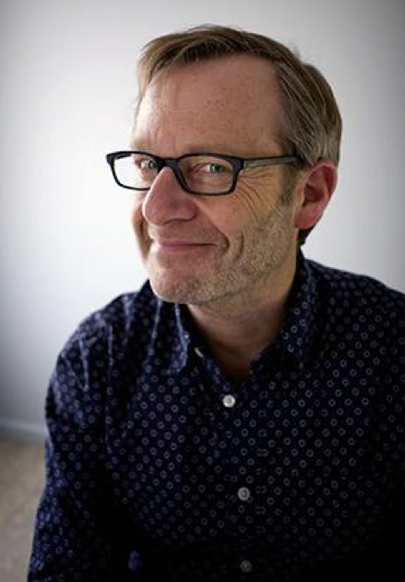 Michael e Kidwell is an assistant professor of graphic design. he believes that design has the power to enhance experiences—to inform, to entertain and to persuade.
a thinker, collaborator and doer. kidwell is a meticulous creator with a broad range of work intended for a variety of audiences and purposes. an experienced industrial designer, graphic designer and design educator with work that has been patented, awarded, published and exhibited nationally and internationally.
at john deere consumer products, michael helped establish, then led, a successful industrial design and brand development team responsible for creating products that improved user convenience, manufacturability and increased sales. he enjoy collaborating with dedicated people to create work that enhanced intent and surpassed expectations.
as a core member of hallmark's corporate design group, michael collaborated in authoring and establishing identity standards, independently created or directed multiple touchpoints and served as a brand advocate—working to insure consistency in corporate image and message.
michael recently joined jccc and has over ten years experience as a design educator with recent teaching experiences at the kansas city art institute and the university of kansas. he enjoys collaborating with students—challenging them to consider context and to create the uniquely appropriate. michael is proud of all his students and what they continue to achieve. several have won awards for design excellence and many graduates are placed as professionals, contributing to the success of local, national and international companies.
he continues to practice art/design and grow an established professional network of colleges, employers, organizations and former students. 
kidwell holds a bfa in industrial design from the university of kansas and an mfa in graphic design from the university of illinois at urbana-champaign. he lives in prairie village with his wife Mary, their three children—Natalie, Laura, Nathan and their cat, Baxter. a museum lover, cyclist and buddy—when not helping others, he enjoys making/thinking, watching his kids' activities, the BPL and a good life.
Contact Information
Michael E. Kidwell
(913) 469-8500 (Ext. 4071)

Office Location
FADS 232
View Map