Gain confidence and become a more effective, independent writer when you brush up on the basics of grammar, sentence structure and proofreading.
You'll enjoy researching topics and discover your creativity when you hone your skills and bounce ideas off your classmates. We have courses that introduce new editing techniques that will stretch your vocabulary and make writing more fun.
How Will Writing Courses Enhance My Life or Career?
No matter your age, career or social circles, good writing skills allow you to express yourself and stand out as a competent, interesting person.
 Good writing skills help you:
Sort out solutions or new ideas for work or your personal life
Become the go-to person for proofing and editing – you'll be seen as a valuable team player
Write better cover letters and résumés
Express yourself more effectively and be more convincing
Be more influential
Promote yourself or a business using social media platforms
Why Choose JCCC Continuing Education Writing Courses?
We're experienced. Our instructors are knowledgeable industry professionals.
We're up-to-date. Our material is relevant, our instructors know industry trends and our labs and training equipment are top-notch.
We're flexible. We offer dozens of online classes.
We're convenient. Get high-quality courses and training close to home.
We're affordable. Costs are reasonable.
Ready to choose your course?
Search all Continuing Education courses and programs
Search now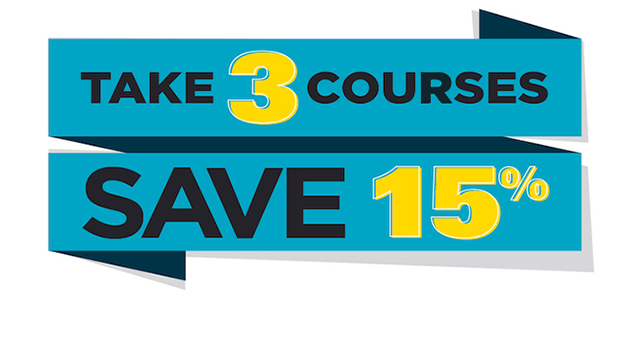 Take 3 and SAVE!
Receive a 15% discount when you register and pay for three qualifying classes in one transaction!