JCCC's Continuing Education offers sign language classes in American Sign Language. Courses include beginning and advanced levels.
How Will Sign Language Courses Enhance My Life or Career?
Learning to speak with your hands gives you the ability to communicate clearly with deaf or hard-of-hearing people. It is also useful in situations where speech is difficult, such as in a noisy room or across a large space. Through JCCC's sign language classes, you will learn American Sign Language (ASL). With this training you could:
Add value to your business or current job, especially if knowing sign language is required by law, according to the Americans with Disabilities Act
Help your baby communicate their needs long before they are ready to speak
Find a job you really love as an audiologist, interpreter, social worker, teacher or counselor
Be a volunteer and help others in your church, community or fine arts venues
Sign language courses offered may include:
ABC, 123 & Finger Spelling
Sign Language I
Sign Language II
Sign Language III
Why Choose JCCC Continuing Education Sign Language Courses?
We're experienced. Our instructors are knowledgeable industry professionals.
We're up-to-date. Our material is relevant, our instructors know industry trends and our labs and training equipment are top-notch.
We're flexible. We offer face-to-face and online classes.
We're convenient. Get high-quality courses and training close to home.
We're affordable. Costs are reasonable. 
Browse and Choose Your Courses
In-Person courses may not be available in all subjects.
Adjust filters in our online catalog to find Live Online and Online Courses.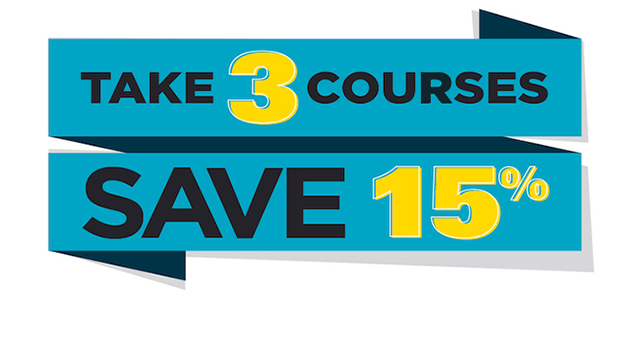 Take 3 and SAVE!
Receive a 15% discount when you register and pay for three qualifying classes in one transaction!