National Academy of Railroad Sciences (NARS) is an effort of BNSF Railway and Johnson County Community College to promote railroad safety.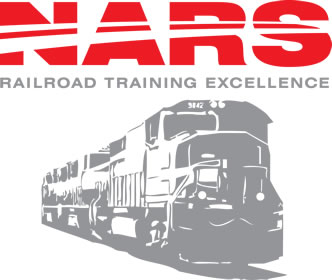 Avoid dangerous accidents and costly fines and stay current with the training requirements of:
American Association of Railroads - AAR
Federal Railroad Administration - FRA
Occupational Safety and Health Administration - OSHA
BNSF Railway
Your company and your insurance provider
NARS training is built around safe work practices, reinforcing that they must be applied to every job, every time. Employees who are trained to work properly will work safely. You will enjoy a safer workplace, lower insurance premiums and a more productive workforce.
How will Railroad Training courses enhance my life or career?
With extensively equipped railroad job education facilities, NARS is uniquely qualified to provide hands-on training for virtually every industry craft, including mechanical, transportation, engineering and signal/telecom. Courses are taught by highly qualified instructors on the campus of Johnson County Community College (JCCC), or we can bring selected classes to your location.
Training at NARS offers a vast array of locomotive simulators to enhance learning results. By working in labs and simulators, trainees hone skills in environments identical to what they'll experience on the job.
Register now for training at the National Academy of Railroad Sciences
Bring NARS Training to your site
NARS can send a trainer to your site to help you comply with Federal Railroad Administration and OSHA requirements. You will also benefit from lower insurance premiums, a safer workplace and more productive employees. 
We offer customized training around industrial rail operations and maintenance of way operating rules. Request a price quote and schedule training on your site today.
Why choose JCCC Continuing Education Railroad Safety Training courses?
We're experienced. Our instructors are experienced industry professionals.
We're up-to-date. Our material is relevant, our instructors know industry trends and our equipment is top-notch.
We're flexible. We offer face-to-face and online classes.
We're convenient. Get high-quality courses and training close to home or customized training at your site.
We're affordable. Costs are reasonable and usually less than other area training centers.