Our continuing education photography classes provide tips and training to help you capture life's greatest moments — whether you use a digital or high-performance format.
Move beyond point-and-click photography to discover the nuances of the art. You'll learn photography tips and tricks and see how to make photography an art form –  more than a hobby. Learn about:
Camera basics
Creative photography
Digital photography
Photoshop tips and tricks
Portrait photography
Professional Lighting Techniques
Travel photography
How will this enhance my life or career?
Photography goes beyond being snap happy. It is a way to express yourself, to capture the many moments that preserve memories and string together markers on your life's timeline. Nature scenes will come to life, sports shots will be clear, and you'll get to know features on your smartphone camera when you take our photography courses.
Our photography courses can:
Help you identify your composition style and polish it
Turn your hobby into a side hustle
Uncover secrets of how to shoot stunning portraits and engaging nature shots
Teach you how to put theory into practice
Show you how making mistakes can turn you into a better photographer
Why choose JCCC Continuing Education courses?
We're experienced. Our instructors are knowledgeable industry professionals.
We're up-to-date. Our material is relevant, our instructors know industry trends and our labs and training equipment are top-notch.
We're flexible. We offer face-to-face and online classes.
We're convenient. Get high-quality courses and training close to home or customized training at your site.
We're affordable. Course costs are reasonable.
Ready to choose your course?
Search all Continuing Education courses and programs
Search now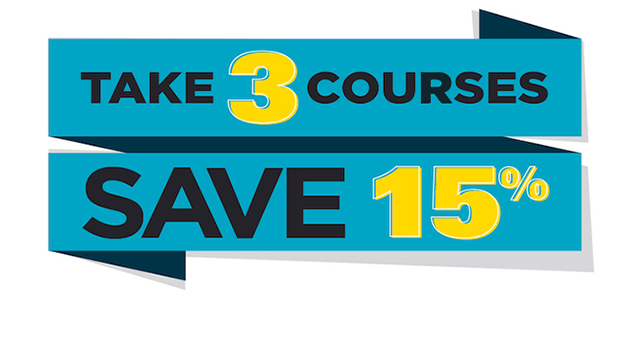 Take 3 and SAVE!
Receive a 15% discount when you register and pay for three qualifying classes in one transaction!