Equip yourself to communicate around the world. We have courses from French to Italian, German to Chinese. Our skilled instructors will even help you unlock Hebrew, the ancient language of biblical times.
You'll learn the basics and beyond, and take away foreign language fun facts like:
The shape of Chinese characters is inspired by the physical appearance and meaning of the word.
Rindfleischetikettierungsüberwachungsaufgabenübertragungsgesetz, the longest German word, means "the law concerning cattle marking and labeling of beef."
The ancient language of Hebrew is written from right to left because it's easier to chisel from right to left than from left to right.
French, the language of love, is spoken on every continent.
More than 400 million people speak Spanish and online use has risen by an incredible 800%. It's the world's second-most spoken language (behind Chinese).
How Will Foreign Language Courses Enhance My Life or Career?
You're never too old to learn another language. Young and old alike, research shows speaking a second language helps improve brain function regardless of when you start.
Discover a whole new way of expressing yourself. Knowing a foreign language could:
Open doors if you are interested in careers in business, diplomacy, science or literature.
Make you stand out from other job applicants.
Allow you to communicate with millions more people than by just speaking English.
Give you a new understanding of globalized cultures.
Unlock travel opportunities, knowing a foreign language makes it immensely easier.
Increase your options for studying abroad.
Give you a better understanding of your native language's parts of speech and grammar.
Make it fun to read books and watch movies in their original languages.
Help you develop international friendships.
Why Choose JCCC Continuing Education Foreign Language Courses?
We're experienced. Our instructors are knowledgeable professionals.
We're up-to-date. Our material is relevant, our instructors know language and cultural trends.
We're flexible. We offer face-to-face and online classes.
We're convenient. Get high-quality courses and training close to home.
We're affordable. Costs are reasonable.
Ready to choose your course?
In-Person courses may not be available in all subjects.
Adjust filters in our online catalog to find Live Online and Online Courses.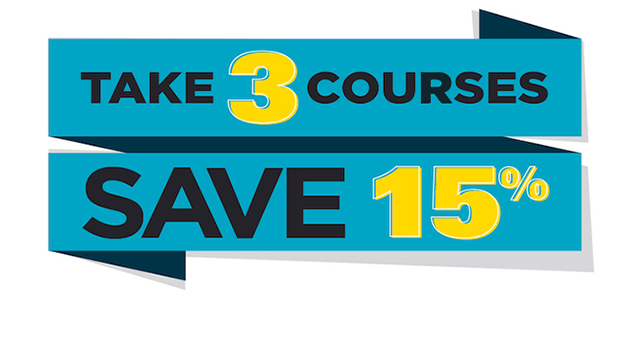 Take 3 and SAVE!
Receive a 15% discount when you register and pay for three qualifying classes in one transaction!