Explore the history and mystery of ancient Egypt with Kansas City's only Egyptologist. You'll get to examine the work of archaeologists as you trace the development of this most ancient land. Learn why they wrote all over their walls as you decipher hieroglyphs of birds, snakes, symbols and figures.
Take virtual tours with an instructor who has an Egyptology degree and real-world experience. Let her guide you through some of the oldest and most important sites of this ancient civilization when you take courses from Egyptian Archeology to Egyptian Hieroglyphs I.
How Will Egyptology Courses Enhance My Life or Career?
Egypt and Mesopotamia have some of the richest cultures to share.
From literary works to archaeological monuments, this civilization has a legacy unlike any other. You'll learn about:
Pagan religions that laid the foundation of the western world
Art and architectural monuments
The world's oldest languages
Kings and queens who ruled Egypt
Courses offered may include:
Animals in Ancient Egypt
Egypt in Museums
Egyptian Art
Egyptian Hieroglyphs
Nefertari: Lady of the Two Lands
Nubia: Egypt's Southern Neighbor
Why Choose JCCC Continuing Education Egyptology Courses?
We're experienced. Our instructors are knowledgeable industry professionals.
We're up-to-date. Our material is relevant and our instructors know their subject matter.
We're flexible. We offer face-to-face classes at times designed to fit busy schedules.
We're convenient. Get high-quality courses and training close to home.
We're affordable. Costs are reasonable.
Browse and Choose Your Courses
In-Person courses may not be available in all subjects.
Adjust filters in our online catalog to find Live Online and Online Courses.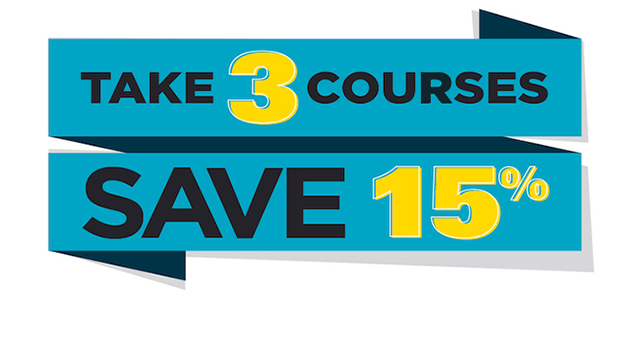 Take 3 and SAVE!
Receive a 15% discount when you register and pay for three qualifying classes in one transaction!