Want to explore a new sport or improve your skills? From crappie fishing to golf, we've got courses that teach you the fundamentals and beyond.
How Will Sports and Recreation Courses Enhance My Life or Career?
There is no shortage of reasons to enjoy a sport or recreation activity. In recent years, research has shown that these activities positively affect your mental and physical health.
Improve your mood
Expand your concentration
Reduce stress and depression
Help you fall asleep faster
Maintain a healthy weight
Boost your self-confidence
Have been linked to leadership traits
What are you waiting for? Get moving and register today.
Why Choose JCCC Continuing Education Sports and Recreation Courses?
We're experienced. Our instructors are knowledgeable industry professionals.
We're up-to-date. Our material is relevant, our instructors know industry trends and our labs and training equipment are top-notch.
We're flexible. We offer face-to-face classes at times designed to fit busy schedules.
We're convenient. Get high-quality courses and training close to home.
We're affordable. Costs are reasonable.
Browse and Choose Your Courses
In-Person courses may not be available in all subjects.
Adjust filters in our online catalog to find Live Online and Online Courses.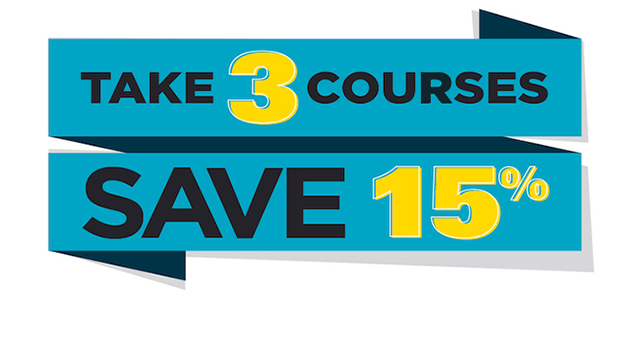 Take 3 and SAVE!
Receive a 15% discount when you register and pay for three qualifying classes in one transaction!