Ready to make a career change, but not sure what you want to do next? Register for our signature workshop and learn more about you!
The workshop Exploring a New Career Path includes:
Myers-Briggs and Strong assessments
Skills inventory
Work values scale
Internal barrier evaluation
Career exploration and transition plans
100-page workbook
How Career Planning Courses Enhance My Life or Career?
Pinpoint a fulfilling career using tools that do some soul searching and skill assessing. When you know your interests and personality characteristics, you can:
Get a better idea of suitable careers specific to your talents and lifestyle
Clarify your values
Set benchmarks and think about training options
Work toward achievable career goals
Why Choose JCCC Continuing Education Career Planning Courses?
We're experienced. Our instructors are knowledgeable industry professionals.
We're up-to-date. Our material is relevant, our instructors know industry trends and our labs and training equipment are top-notch.
We're flexible. We offer face-to-face and online classes.
We're convenient. Get high-quality courses and training close to home or customized training at your site.
We're affordable. Costs are reasonable and usually less than other area training centers.
Browse and Choose Your Courses
In-Person courses may not be available in all subjects.
Adjust filters in our online catalog to find Live Online and Online Courses.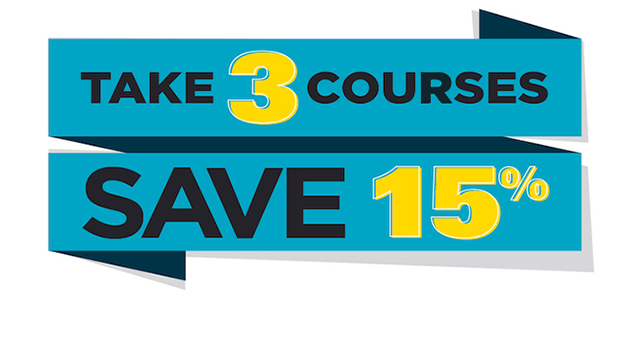 Take 3 and SAVE!
Receive a 15% discount when you register and pay for three qualifying classes in one transaction!